OMC Boats For Sale (2004)
The following boats have been reported as for sale. Nothing more has been confirmed. Dated information has been left in place for reference.
1962 OMC 17' 11/8/2004 (SOLD)
I have a 1962 OMC 17.
Hull Model Number: 975101-S
Hull Serial Number: 1007
Engine Model Number: DU 11-R
Engine Serial Number 0009883
Windshield, instrument cluster and hull appear to be undamaged. The only interior parts left are the seats and the only parts of those that are any good is the frame. The engine has some 'bolt on' parts removed, but they are in the boat. The out drive seems complete. I will sell the complete boat for $500 or sell the parts for fair market value.
---
1969 Johnson Reveler 155HP 11/7/2004
I own a 1969 Reveler I/O 155hp tri hull and I'm searching for a good home for it.
The Reveler has a V6 Kaiser/Jeep engine in her and is in great shape the engine purrs like a kitten.
The boat is water ready, but needs some comedic work. 2000 OBO you can contact me @ sacavellie@yahoo.com and I'll send you some pics.
Any question you can contact me @ the email address provided. Thanks!
---
1964 OMC Deluxe 150HP 10/13/2004
OMC 1964 Deluxe. Runs Great, 150 Horse Buick V6, Trailer with new axle, hubs and wheels. Photos taken on St. Croix River, WS on July 4th, 2004. Contact Ty at 952-237-5544 or ty.willems@christchurchmn.org. Located in Minneapolis area. $1800.
---
*FREE* Evinrude Sweet 16' (outboard) 10/6/2004
Wanted: Good home for Evinrude Sweet 16. East end of Long Island, NY.
e-mail: assistant@guildhall.org
Xtra-large versions
---
Deluxe 17' 9/25/2004
351 windsor - runs but needs small repair. sturn drive omc 800 completely rebuilt and repainted. new paint. original trailer - new tires, bearing, electricity and repainted. Selling this for 5000.00 cnd$ (nego) I have to make the choice between my kids and the boat - spend to much time on her. Located close to montreal quebec (450)461-6295 ask for damien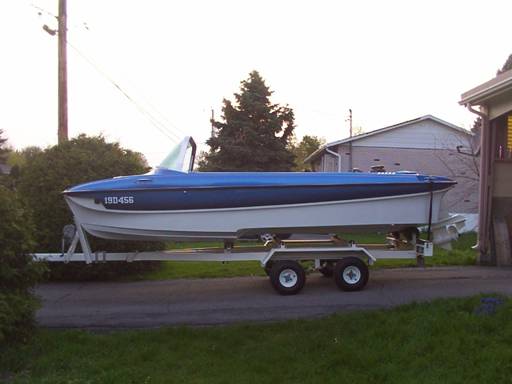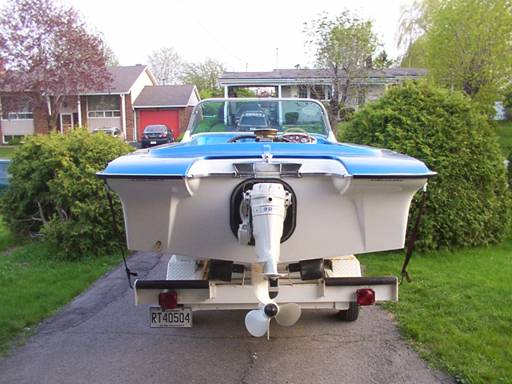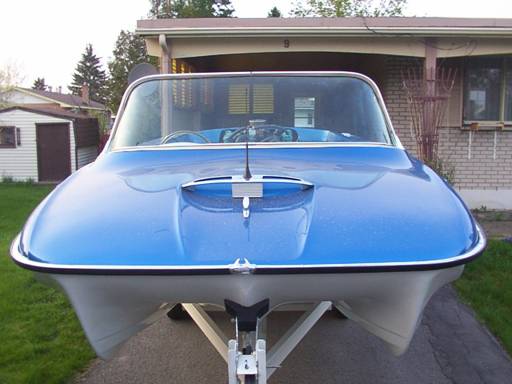 ---
Johnson Surfer 19' 9/1/2004
Salt Lake City: late 60's 19ft Johnson Surfer? It runs, but the block is cracked so it won't pull water. Everything else seems to be in order. Project boat. $250.00 emulsion@xmission.com
---
1965 Evinrude "Sweet Sixteen" with 75 hp Evinrude outboard 8/15/2004
1965 Evinrude "Sweet Sixteen" with 75 hp Evinrude outboard. All original with tilt trailer. All in fair condition. Asking $1,200 OBO. Located in west central Florida in Hernando County. Serious inquiries only please
Contact Frank at navy_instructor@yahoo.com
---
1964 Sport '16 OB w/ 100 HP Evinrude 7/19/2004
1964 Sport '16 with 1968 Evinrude Starflite 100-s electric shift Outboard. Trailer is a 1970 Little Dude. Photos in ../gallery section.
Asking $1200 or best offer.
Tim Giardina
yankeeman@stny.rr.com
NY Finger Lakes Region
---
1968 Sportsman 155HP 7/19/2004
I have a 1969 Evinrude Sportsman Model 224506-16' 155 HP inboard boat all original/even the trailer. This boat is in excellent condition, as it has been stored for some time. There might be some things to go through, but this boat has been maintained very well. All original manuals and logs (in pristine shape) will go with the boat. Unsure of asking price, as I am only selling to settle estate. I am thinking $2500/bo I can be contacted at 507-452-0847. rthomsen@charter.net

Boat is located in Buffalo City, WI Boat has only seen fresh water. Sorry there are no pictures at this time, but will take and send some to seriously interested parties.
---
1962 OMC Canada Deluxe 7/6/2004
Spotted for sale in Fassett, QC, about 45 minutes east of Ottawa/Gatineau. 819-423-5300 819-743-4664.
---
1966 Evinrude 19' boat 6/14/2004
1966 Evinrude, 19' (I think it's a Rogue) w/ trailer in excellent condition. kept indoors when not in use most of it's life. phone 218-721-3499 (Duluth, MN).
---
1966 Evinrude Playmate, 14'6", 90hp -- 6/8/2004 (SOLD)
1966 Evinrude Playmate, 14'6", 90hp I/O with 1983 Dilly galvenized trailer. new gas tank. Pictures in the Playmate section, $700/bro
---
1967 16' Evinrude Sportsman 120 1/28/2004
1967 16' Sportsman 120 h.p. Evinrude inboard runabout. Great condition. Stored since new in the boathouse. Sold Lake of Ozarks home, must sell boat. First $1000. takes "Flipper". Kansas City area
Neighbors Family
PO Box 533
Belton, Missouri 64012
816-686-7449
EMAIL: jmneighbors@aol.com
---
Boats for Sale (2005)
Boats for Sale (2003)
Back to omc-boats.org