OMC Boats For Sale (2014)
The following boats have been reported as for sale. Nothing more has been confirmed. Dated information has been left in place for reference.
---
1968 17ft Johnson Runabout with Evanrude motor with 1981 EZ load trailer 11/1/2014
For sale $1000 obo, boat includes trailer, this 1968 Johnson Runabout is a classic (made prior to Evanrude merge, this boat is also called a "gullwing"). Both motors run and I was told the boat is leak free, I have clear titles for the boat and 1981 Ezload trailer. There are some repairs that should be done as the boat doesn't currently have seats and the fuel pump is sluggish. There are some other repairs that are minor and it needs to be cleaned. All REASONABLE offers considered.Motivated to sell. Contact by email, text or call...

Boat Name: NO NAME
Make: Johnson
Model: 17' Runabout Outboard
Year: 1968
Asking: $1000
Contact: poohsmom32(at)hotmail.com
Location: United States

---
1963? Johnson Seasport parts boat and trailer 10/23/2014
This is a early 60's Seasport I want to restore but lost interest. This is a parts boat and trailer. It has a lot of good parts but the floor was soaked and drive and motor were missing. Asking $300 o.b.o

Make: Johnson
Model: 17' SeaSport
Year: 1963
Asking: $300.00
Contact: awhitcomb(at)new.rr.com
Location: Kaukauna, Wisconsin

---
Incomplete '69 Sportsman 10/18/2014
Saved for the crusher. On an Evinrude trailer with poor tires. Engine is locked up tight! Don't know why. No tilt motor or outdrive. Boat was on the water in 2011. Hull looks good. Top is shot, but bows are good. Might sell parts if no one is looking for restorable boat. I have some pics, Email me and I reply

Make: Evinrude
Model: 16' Sportsman
Year: 1969
Engine: V-6
Asking: $1000???
Contact: jbrant66(at)hotmail.com
Location: N E Oklahoma
Hull serial number: WI31033

---
Playmate Project Boat and Trailer For Sale - Many New Parts!! 10/11/2014
I bought this boat and trailer as a project a few years ago and had new interior made from NOS fabric from the OEM manufacturer as well as new seats built from the original supplier. I have had most parts re-chromed or polished and have many new parts that go with this boat including a new control console. Boat is 98% complete and was running when stored for the rebuild project. Trailer is licensed with new tires and roadworthy. Boat title is clear and currently has CA tags. I have original parts manuals and Evinrude original sales / marketing collectible materials to go along with this classic. Looking for someone to appreciate this classic project and take her through to completion. I am interested in selling the entire project and not in parting out the pieces. Email me today for more info.

Boat Name: 66 Playmate
Make: Evinrude
Model: 14' Playmate
Year: 1966
Engine: V-4 90HP
Asking: Best Offer
Contact: jschrager(at)hotmail.com
Location: Fresno, CA
Model number: 16703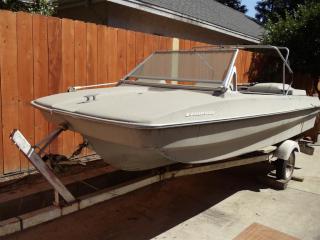 66 Playmate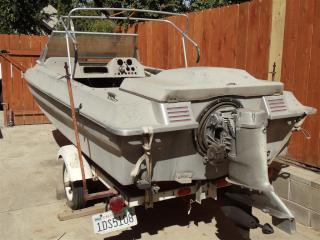 90 HP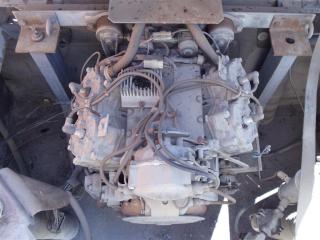 Engine Runs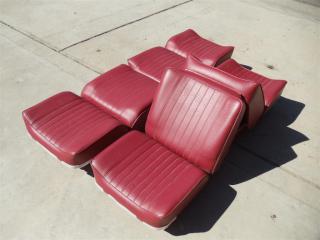 New Seats - OEM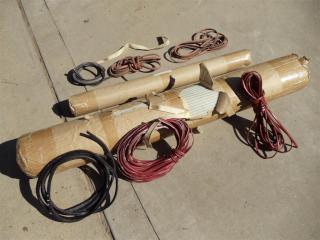 New Interior - OEM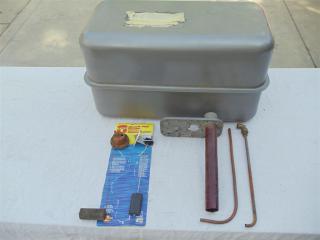 Refurbished Fuel Tank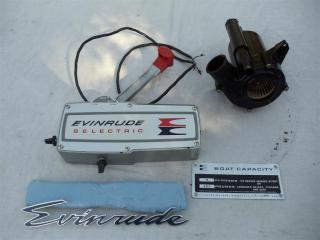 New Controls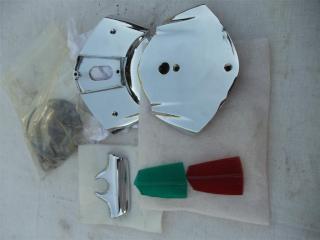 Re-chromed Parts
---
1964 Evinrude Sweet 16 Boat, Trailer, Engine! 10/4/2014
Meet Sean Connery, a 1964 Evinrude Sweet 16. It's in amazing condition. Engine maintained by the original owner who just happened to be a mechanic.

This is the Original Sweet 16 Boat, Trailer, and Engine. The whole, complete package. Includes the original ladder, oar, fire extinguisher, anchor, and a set of classic skis. Also includes quick top (seen), fully enclosed plastic cover, original storage cover with click locks, original owner's manuals, and a lot more.

This boat has been in dry, clean storage for the past 40 years. I was lucky enough to come into possession of it when the original owner's granddaughter thought we might actually get some use out of it.

Only problem is, I worry about the boat all the time (and tend to be very, very gentle with it)...it's a classic after all. So, we are going to sell it to someone who will appreciate it but also have some fun with it...and enjoy it.

Send me an email or call. we can talk about shipping. Also, I have more pictures to share and can do a video chat if you want me to take it out on the water with you (virtually).

Boat Name: The Sean Connery
Make: Evinrude
Model: Sweet '16
Year: 1964
Engine: Outboard
Asking: $Not Sure....I've been told too many prices.
Contact: 503.314.9789, doug(at)writerguy.net
Location: Portland, Oregon
Model number: 202401E5207
Hull serial number: 5207


(click on photos to enlarge)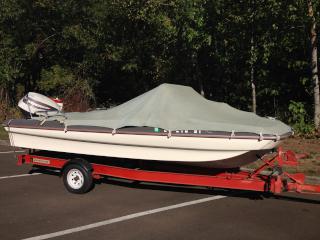 with original cover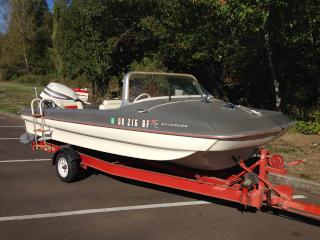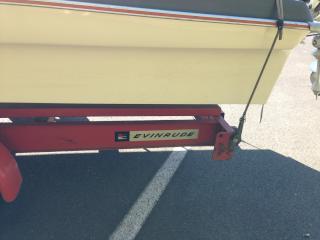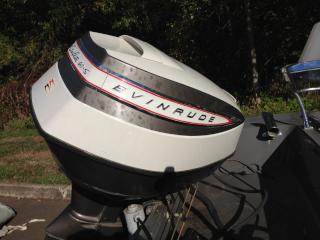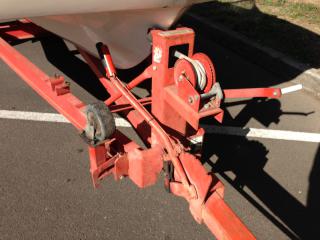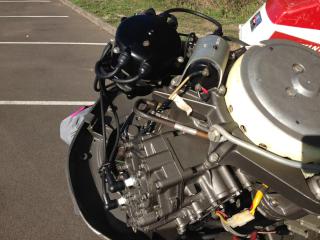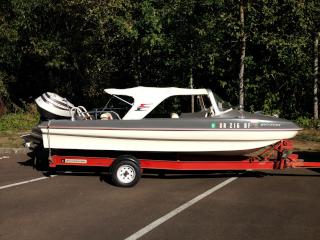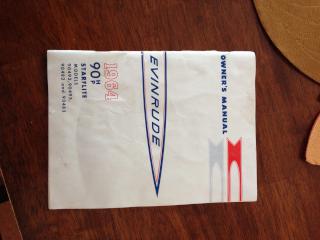 ---
free 9/29/2014
FREE!

Make: Johnson
Model: 17' Deluxe
Year: 1964
Engine: Other
Asking: free
Contact: wade.evans(at)veoliatransdev.com
Location: Gretna, Louisiana.

---
1964 Sweet 16 9/13/2014
The boat has been on Thetis island BC since new.

Make: OMC
Model: Sweet '16
Year: 1964
Engine: Outboard
Asking: to good home.
Contact: real_rod(at)hotmail.com
Location: Thetis island BC Canada

---
evinrude boat for sale 1966 v-8 307 buick 19 ft 8/22/2014
boat has been in the family for about 42 years my dad bought it for my brother and i for the lake in st cloud mn it is in very good shape all inside is redone eng is org no repairs have been made runs great has 3-ex props (hard to find ) org. trailer and elet wench need to sell had lots of fun but time to move on (pontoon boat ) the boat is in ex shape and well keeped up poss only 2 owmers give me a call 651-777-4569 make it a great day note have org owners manuel

Make: Evinrude
Model: 19' Rogue II
Year: 1966
Engine: V-8 200HP
Asking: $2600.00 or a good offer
Contact: john call 651-777-4569 jkruhland(at)comcast.net
Location: no. st paul mn 55109
Model number: 442403
Hull serial number: 10652

---
1969 Johnson Surfer v-8 210 HP 8/8/2014 8/8/2014
This boat has been cared for and covered, I would rate it as in good condition. Comes with original 2 axle trailer.

Make: Johnson
Model: 19' Surfer
Year: 1969
Engine: V-8 210HP
Asking: 1,500.00
Contact: Chuck at email: cstuna(at)suddenlink.net or phone (417) 331-3006
Location: Branson, MO

---
1969 Johnson Reveler 155 5/27/2014
Hi; I found this boat in Longbeach Wa,,,I completely stripped it down this past winter and redid it inside and out to match my 1963 Ford F250 4x4. Really turns the heads when I back it in at the ramp....Actually trying to sell the truck and boat as a set but I will separate,,, Thanks Dan

Make: Johnson
Model: 16' Reveler
Year: 1969
Engine: V-6 155HP
Asking: $3800 boat $6700 truck
Contact: 360-771-1062
Location: Amboy Wa
Hull serial number: WI-32630

---
1966 evenrude rouge v-8 307 org eng boat is in ex condition trailer and cover ex props
had boat 35 years in the family best shape out there for the age runs great org eng and no repairs call 651-777-4569 time to let it go has org trailer ex props and cover new carpet and seats

Owner: john ruhland at 651-777-4569 no st paul mn 55109
Boat Name: put your own name on it none on at present
Make: Evinrude
Model: 19' Rogue
Year: 1966
Engine: V-8 200HP
Location: no st paul minn 55109
Model number: can get #442403
Hull serial number: can get

[added 5/6/2014]
---
Evinrude Playmate IO 5/4/2014
A guy owed me money, so I got this boat as payment Don't know much about it. Looks to be pretty complete except for the interior. Original traler with newer tires on it. Have no idea what it is worth Looking for offers. Was run two years ago ?

Boat Name: Toad
Make: Evinrude
Model: 14' Playmate
Year: 1965
Engine: V-4 90HP
Asking: ??????
Contact: GSnoBS(at)aol.com
Location: North Liberty Iowa
Hull serial number: 16218

---
1964 Evinrude (Canadian Johnson) Deluxe Runabout 4/24/2014
For sale,

As far as I can tell a 1964 Evinrude Deluxe Runabout with original trailer.

In good shape, especially considering its age has the buick V-6 and runs great.

Comes with a plethora of extra parts including - a custom snap on cockpit cover - storage cover - 4 or 5 extra propellers - a second lower leg - lower leg gears - kicker motor mount - depth sounder - down riggers - a number of other extra parts

Has original front seats, including underseat life preservers but missing the back seats, extra engine hatches and bimini style top.

Previously owned by a mechanic that had it for over 25yrs, garage stored it and babied the heck out of it.

I really dont want to get rid of it but the boss says it needs to go. Willing to help in delivery within reason, please call or text I'll respond faster

Make: Evinrude
Model: 17' Deluxe
Year: 1964
Engine: V-6 150HP
Asking: 2500 for everything
Contact: 250-575-9296 jasonstubbs(at)live.com
Location: Kelowna, BC, Canada
Model number: Not know (cant find a tag)
Hull serial number: Not know (cant find a tag)

---
Johnson Caprice For Sale Cheap Springfield Ohio 4/15/2014
I am looking to find this old girl a home I am a small time boat salvage operation and this one is just one of the many I have acquired that I cant bring myself to just trash. It is a 14 foot Johnson Caprice I know very little about its history other than what I can tell it has a complete outdrive and engine the steering gauges chrome all that seems to be present minus the windshield glass. The Hull seems to be in pretty good shape very restorable little boat I just have to many and I wont allow it to be completely wasted. If you need parts or would like the whole thing please contact me I have no paperwork on it also it is not on a trailer but if your restoring one I have parts or the whole thing CHEAP

Make: Johnson
Model: 14' Caprice
Asking: $150
Contact: KeithandKelly2013(at)Yahoo.com
Location: Springfield Ohio

---
1968 Johnson Seaport II (SOLD) 4/5/2014
My friend bought this boat new. I am the second owner and purchased it in 1971. I used it for water skiing and swimming. It has been kept indoors all its life. I would rate it as "good to very good" condition. It has not been used in the past 6 years but has been started annually. Water has been fed to the water pump with the hose kit during start ups.I have all the original manuals that came with the boat including the shop service manual.I hate to part with it but can longer keep it indoors. Must go soon.

Make: Johnson
Model: 16' SeaSport (II)
Year: 1968
Engine: V-6 155HP
Asking: 3,000.00 (SOLD)
Location: Bellefonte Pa.
Model number: W11844
Hull serial number: WI-26245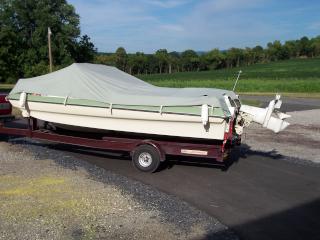 Original Johnson Tarp by Nielsen Canvas Co Ohio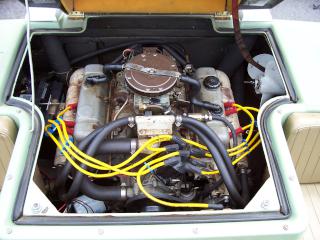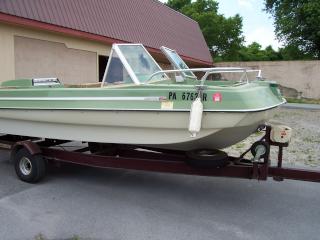 Johnson trailer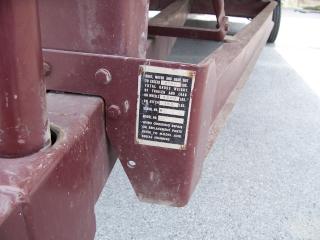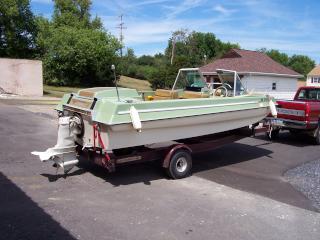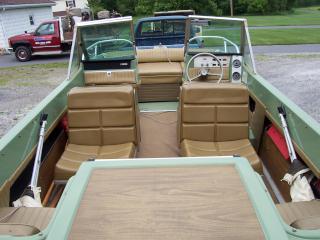 ---
TWO 1965 Johnson Deluxes for restoration or parts. 3/28/2014 (SOLD)
For sale two 1965 Johnson Deluxe 17' boats, they both need full restoration.

The good: both have good windshields, complete Buick V6 engines and OMC Outdrives. I also have enough of the correct light lenses and original aluminum side storage shelves for one complete boat. Both have origninal Johnson trailers that have been modified in one way or another over the years.

The bad: both boats need fiberglass work, paint and gel coat. Neither boat has a complete dash/instrument panel, meaning the plastic panel has disintegrated over the years (I do have all the instruments, but you will probably want new ones anyway). The red boat has damage to the front center hull. The blue boat needs a new floor badly (I understand this isn't as hard as it seems). Neither boat has seats or controls in place. I do not know the condition of the engines!

I don't have titles for any items but can provide bills of sale for both boats and trailers.

Boat Name: Fixer-Upper
Make: Johnson
Model: 17' Deluxe
Year: 1965
Engine: V-6
Asking: $700 for both boats and all parts
Location: Phoenix, AZ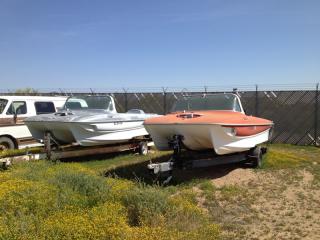 Both boats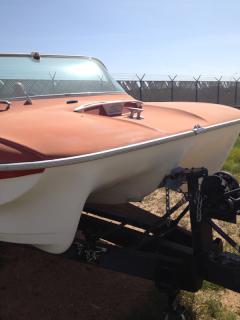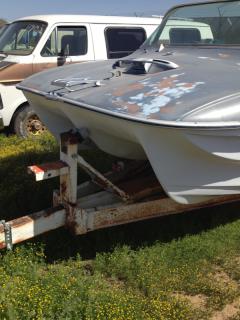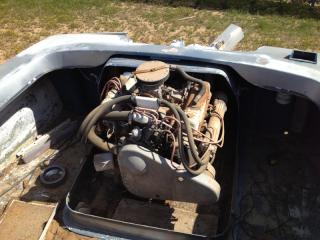 Buick V6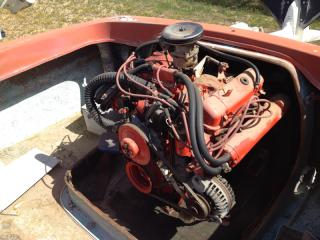 Buick V6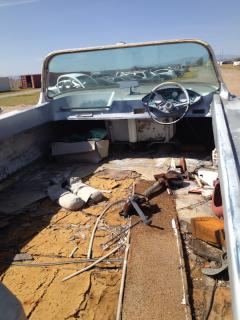 Needs Floor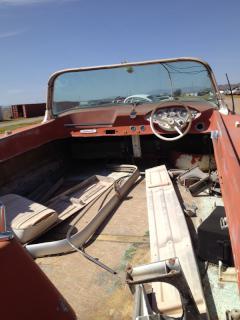 Aluminum shelves for side storage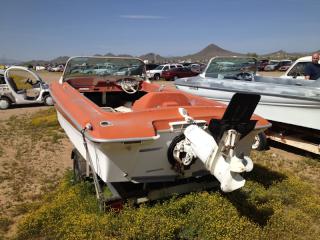 ---
1967 19' evinrude rouge 200 2/27/2014
bought this boat in 1997 in Gladwin Mi. replaced seats, carpet, some electrical and newer all aluminum trailer runs great ready to go

Boat Name: candy apple
Make: Evinrude
Model: 19' Rogue
Year: 1967
Engine: V-8 200HP
Asking: $2000.00
Contact: bill (at) billydamott(at)earthlink.net or 386-365-8205
Location: white springs fl.

---
79 OMC Trihull For Sale 1/22/2014
79 OMC Tri hull for sale! The boat is fully operable, and looks great. Anyone seeking to restore a working tri hull, or anyone requiring parts may want to consider this gem!Pictures are available for anyone who may be interested.

*** NOTE *** Shipping is not included in the sales price.

Boat Name: N/A
Make: OMC
Model: 17' Deluxe
Year: other
Engine: Other
Asking: 1000.00 CDN
Contact: kgraziano(at)me.com
Location: Toronto Canada

---
Clasic 1969 Explorer 1/17/2014
Up for sale is my classic 1969 Evinrude she runs great has 2 props 1 power and 1 speed, included is cobra blue tooth phone interface, CB and marine radios, Depth finder, and a GPS (Pharos). Has life jackets and anchor, trailer is good shape I rebuilt and put new wood and carpet on the bunks.. Clean title Boat is located at Cedar Creek Lake Texas 50 miles south east of Dallas

Boat Name: T.D.B.
Make: Evinrude
Model: 16' Explorer
Year: 1969
Engine: V-6 155HP
Asking: $3,500 obo
Contact: paul_gilford(at)yahoo.com
Location: Texas United States
Hull serial number: NV7778KY

---
Boats for Sale (2013)
Boats for Sale (2015)
Back to omc-boats.org