OMC Boats For Sale (2007)
The following boats have been reported as for sale. Nothing more has been confirmed. Dated information has been left in place for reference.
To post or update an ad here, send mail to omc+forsale01@ultimate.com.
Please send ad text as you would like it to appear. Remember to include geographical location and contact information!!
---
1965 Evinrude Playmate 12/04/2007
THIS BOAT IS AWESOME. It is is near perfect condition. This Playmate has been kept inside its whole life. She has a brand new custom made cover. Her interior is near factory perfect orange, everything is in great condition. The Evinrude stern drive was winterized 2 years ago and has not been used since. She ran great, just off the show room floor when i put her away. I don't have time to enjoy this classic mastepiece, I would love to give someone else an oppertunity to enjoy this piece of history.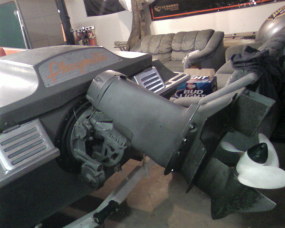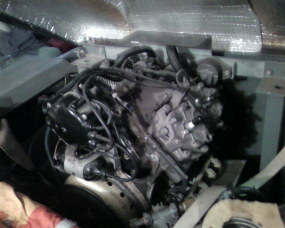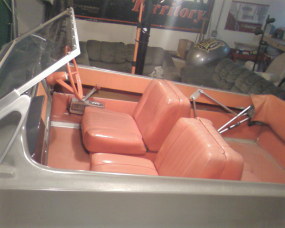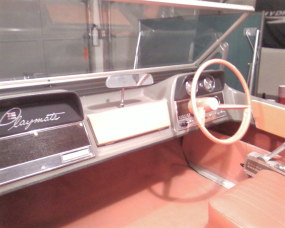 Asking: $3,500 obo.
Location: Atlanta, GA?
Contact: please call 404-936-7745, or 678-596-3537
---
Gray 1965 Evinrude Sports 16' Outboard w/ 90HP 11/7/2007 (SOLD)
Is their any one out there interested in this Evinrude Boat, Motor, and Trailer in excellent condition???? The motor was "mothballed" years ago and the boat has not been in the water but, I do believe someone could be the proud owner of this jewel!!!!
The boat has been under a carport cover as well as a heavy opaque plastic for years to keep dirt out as well as the sun from its deteriorating effects. However, the tires are weather cracked but not completely deflated at the present time.
Our family named her the "Playmate" and, though we never painted the name on her, my wife made a pendent and stenciled that name on it. She's been in the family since, probably, 1967 or '68. I really do not remember exactly.
I would like someone who appreciates boats to buy her, have the motor up and running, polish her up, maybe re-chrome the cleats and horn.and truly make her shine as she once did for us. And for the individuals to once again enjoy her as our family has in the past.
Model #204402A, Serial # W-O-12378.
Asking: $2150 (SOLD)
---
1969 Rogue Sport Fisherman Manual 11/7/2007
I have the owners manual package for the 1969 19' Rogue sport fisherman, model 433506. It also includes the trailer manual and a few other papers. I would be willing to sell or trade this package to someone who needs it.
Contact: SydKathy240(at)isp.com
---
1966 Evinrude Sportsman 16' 9/24/2007 (SOLD)
This boat ran when we parked it here 14 years ago. I'm not sure if the motor turns or not. The lower unit is the short or small prop size and worked fine. The engine side has a new knuckle shaft.
Model: 214503 (90HP v-4)
Asking: make an offer
Location: Clear Lake, IA
---
'69 Johnson SeaSport 120HP 9/17/2007 (SOLD)
Mechanically very good... 120 HP runs great, drive works great, all gauges work, windshield good. trailer good. Very restorable with some minor fiberglass and cosmetic work.
---
1968 Evinrude Sportsman 155 and original trailer 08/20/2007
New propeller, new lower unit gear case, new tilt motor and clutch packs, new drive shaft, new battery. Hull in good shape, engine runs great, complete with original blue canvas boat cover.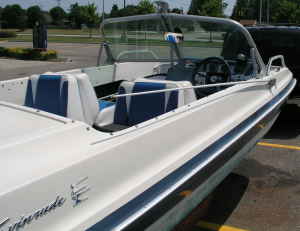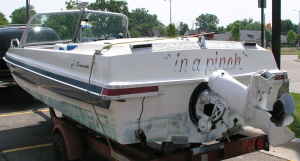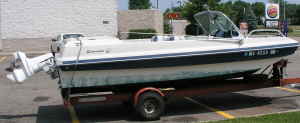 Asking: $2000
Location: Metro Detroit MI area.
Contact: Mike at 586-764-8909
---
Evinrude Sweet-16 Outboard 7/31/2007
Needs transom and probably needs floor/foam under fiberglass replaced part way up the deck. I have a clean title and Hull ID Number (no small feat in Massachusetts). It is registered, so there will be no problem with paper trail, etc. The fiberglass and hull are in good shape. I have the original windshield and frame, although they are no longer attached to boat.
I only need around $300 for it, to recoup my costs. My friend was supposed to fix this boat for me at a reasonable price, then decided it was too much work. I have not been able to find anyone to fix it. It breaks my heart and I'd still rather find someone to fix it, but, that seems unlikely.
Asking: $300
Location: Massachusetts, near Cape Cod. You'll need a trailer to it haul away.
Contact: yasny(at)comcast.net
---
OMC Tri-hull 120hp 07/31/2007 (SOLD)
Circa 1966 OMC 17' Tri-hull boat with 120hp motor. Perfect restoration project. As is condition - complete with original owners manual, seats, vinyl top, hull in good condition.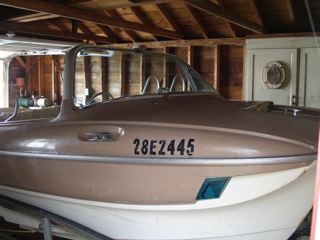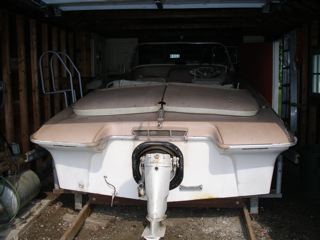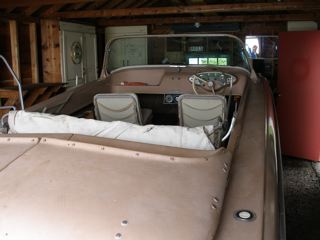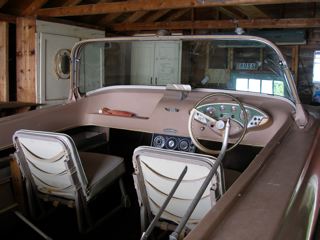 Asking: $1000 or best offer.
---
1967 Evinrude Playmate 06/18/2007
I am looking to sell my 1967 Evinrude Playmate. I am just the second owner and have know the boat for over 20 years. Includes original trailer and extra parts including extra heads. Gelcoat has been re-done once about 20 years ago. Lower unit completely rebuilt 6 years ago. Driver's seat has small tear on the top. Original top is in very good condition.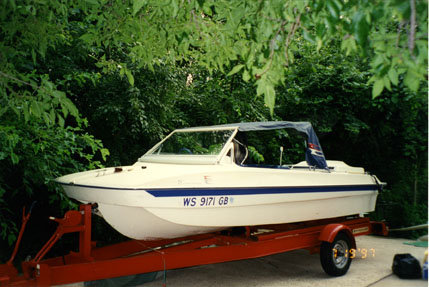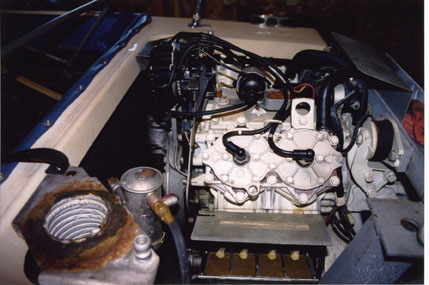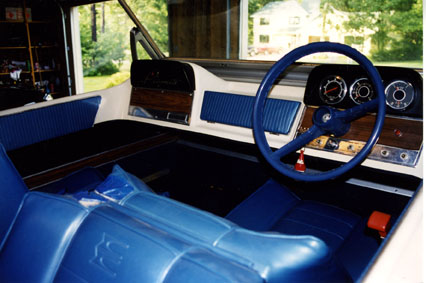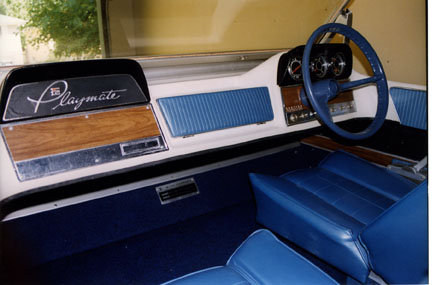 Asking: $2,500 OBO
Location: Wisconsin Rapids, WI near the Chain O'Lakes
Contact: Bill Krause 651.735.7168 desmo_1(at)msn.com
---
1968 Rogue 6/18/2007 (SOLD)
Selling my '68 Evinrude Rogue. Boat runs well. Needs tilt work and needs new pump in outboard unit. Outboard otherwise in excellent condition. Electronic ignition 4-bbl 307 V-8. Upholstry in excellent condition with no tears or damage. Hull is also in excellent condition. Comes with trailer and 2 spare mounted tires and shop manual. Cover in good condition. This unit has been used little over the years.
Asking: $1000
---
1970 Evinrude Explorer 05/29/2007 SOLD
This is our Evinrude (Evie) 1970 16 ft Explorer. We are the 2nd owner of this wonderfull boat..We had it for 36 years and we took it to the lake every summer. It pulled our childeren and their friends behind it on skies and tubes. The boat is still ready to go,but it is getting too much work for us now old folks.

We hope it will go to a new appriciating owner



Asking: $1100
---
1962 OMC Deluxe 17' 88HP 5/6/2007
DU-10S engine 88 Hp V4 2 stroke with oil injection.
Engine and out drive completely rebuilt as well as complete new interior.
$1000's of dollars worth of receipts for work done.
2 spare engines.
Trailer completely rebuilt.
Complete service manual and spare parts manual.
Model: 975001S
Serial: C10020
Asking: $3000 CAD
Location: Orangeville, Ontario
Contact: Juergen Lehr: juergen.lehr(at)gmx.de
---
1964 Evinrude Sweet 16 88HP 5/6/2007 (SOLD)
Has been in family entire ownership my grandfather purchased new, used every summer at northern wisconsin cottage, always stored inside shoreline boat garage even at night, brought back home to northwest indiana to sell, sold cabin after grandmother's death, 88 hp engine runs great, recent updated mechanical work done: new seals and impeller, new driveshaft and battery, new gas gage and carbs cleaned, has matching omc trailer with fresh paint, new lights, new bearings and races and new tires and rims, original white vinyl convertible top and new cover included.
---
OMC Stern Drive Promotional Items 4/12/2007 SOLD
I have a pair of OMC Stern Drive promo items circa 1966 in very good condition. Essentially they are plastic cups with pull-off lids each containing a small bottle of first aid cream, insect repellent and suntan lotion. They also contain three bandages and an information slip. Photos below.
---
1964 Sweet 16 Outboard 4/03/2007 (SOLD)
Fish finder, no motor, great condition with 1965 Evinrude trailer, also in great condition,
Asking: $1,495.00 Or best offer. Will consider trade.
---
1966 Rogue 200HP 4/03/2007
I paid $1200 for it plus drove 4 hours to get it. motor ran rough @ 5krpm so I had carb rebuilt-didnt fix. then i was gonna change cam and pulled bolts out of intake manifold-then got hurt at work and didnt finish. Been sitting under its cover since then.
Email me for ZIP file containing pictures and some short little movies of boat. Hull is GREAT! and outdrive is GREAT! Would do a PARTIAL trade for a working outdrive for my 65 sport 16'
Yep- I'm losing the powerboat to keep the little one. argghh... but wife doesnt like big boat so... 'yes-dear'! =) LOL
Asking: $900
Location: Chico, CA (will deliver within 200 miles)
Contact: Mark ccpanel<040;at)yahoo.com
---
1969 Sportsman 155 3/29/2007 SOLD
New trailer tires, she is in great shape and is ready to go.
Asking: $2500 for the boat OBO ($5500 w/ 1995 Dodge Dakota)
---
1970 Evinrude Dolphin 210 03/28/2007
Hull is in good condition, new floor, new fuel tank, 307 V-8 engine runs good, evinrude trailer w/good tires, upper gearcase gears and bearings are in good condition (but needs a new housing- the quadrant lift gear is broken), lower unit-no leaks, forward is good, reverse not working. All gauges, steering and controls work. Has both tops.
Asking: $1000.00 / offer
Location: Lockport, New York
Contact: bbwb50(at)adelphia.net
---
1964 Johnson/OMC 17' Deluxe Parts 3/9/2007
I have everything except the outdrive. Good windshield and frame with popout motor and hardware, unassembled Buick V6, trim, canvas top with frame, engine cover... pretty much the whole boat.
Location: Seattle, Wa
Contact: tattootao(at)hotmail.com
---
1970 Johnson Tradewind-210 HP V8 2/25/2007
[webmaster: very rare model-- the only one I've ever heard of!]
Original owner- excellent appearance and running condition-ALWAYS-YES always garage kept-trailer and complete covers - Full Curtain coverage and mooring/travel cover. Must see to believe!!! Co-Owner has been employed with OMC/Bombardier since purchase.
The family has decided to sell the Tradewind. Years of meticulous care and maintenance allow us to say this is one of the finest Johnson Boats still available!!!!!!! The recent pictures will give you an idea of how well we have maintained this boat.
The Tradewind was purchased as an employee sale when OMC decided to end producing boats. It was purchased by my brother and I. To this day he is still employed for the company/successors. Needless to say, access to technical information was always available as was excellent access to parts and service expertise. Being from Waukegan, the home of OMC, many OMC boats have graced our harbor. The boat still gets rave reviews because of the local knowledge of the company's history.
The boat began its use on Lake Michigan during the beginning of the Salmon craze in the early 70's. As years passed, and with more involvement with our kid's school, sports and diverse interests have decreased time on the water. The last ten years were two trips a season to make sure it was a reliable vessel and to keep it lubricated. It has always been stored in our heated garage (Waukegan) and trailered 5 miles round trip to the lake.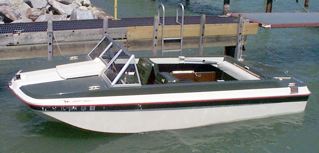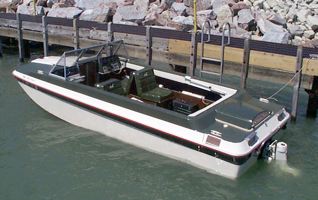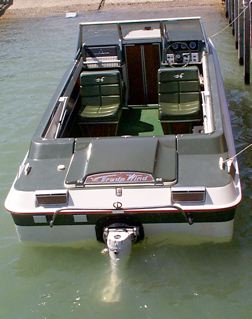 Location: Grayslake; just west of Waukegan
Contact: Tony Steplyk 847-223-6458 t.waterest(at)yahoo.com and
---
1968 Johnson Seasport 2/25/2007
1968 Johnson Seasport - Good to excellent condition. Kept indoors well maintained. Has all original equipment, including tarp. I have the original shop manual for the engine. I am the second owner and have owned the boat since 1979. I knew the first owner and know how he took care of it as well. Original trailer with electric winch added.
I used the boat for recreation and water skiing.
Engine- 155 Hp V-6 installed high energy ignition system. Runs very well, quiet, plenty of power and speed depending on prop size. Starts easily, does not burn oil.
This is a very nice boat and extremely well built. I am looking for $5000.00 and it must go to a good home where it will be cared for as its value is bound to increase.
For more pictures and info contact Dave Litke
Location: Bellefonte, Pa.
Email: dav600(at)comcast.net
---
OMC V4 lower gearcase 2/4/2007
I have a lower gearcase for a V4 omc boat and it is suprisingly enough brand new. Its been sitting in our inventory for way to long and its time it went away. Asking $450 OBO any offer considered. this is not a rebuild or reman'd unit, it is an OEM OMC unit. I do have a pic to assist if anyone is interested. This unit has never even had a propeller on it.
E-mail: Sportfishermanssvc(at)comcast.net
---
1963 OMC Deluxe 2/1/2007
Location: Sudbury Ontario, Canada
Model: 975406R
Serial: C10225
Contact: Marc mjmrox(at)bellnet.ca
---
Boats for Sale (2008)
Boats for Sale (2006)
Back to omc-boats.org