From: Paul Hamilton <phamilton@...>
Date: Thu, 20 Aug 2009 11:10:36 -0500
Hi Bill,

I have to get a lot of pictures and upload to the sight and will send you the guide pics as well. I have both the Rogue and a 66 Sportsman.

Paul
----- Original Message -----
From: BLDFW
To: Evinrude & Johnson Boats of the 1960's and 70's
Sent: Thursday, August 20, 2009 9:56 AM
Subject: Re: [OMC-Boats] Homemade Guides

Thanks Paul,

I'd certainly be interested in seeing your pics if you can get some. I could not find U joints deep enough so I used 24x1/4" threaded rods and bent them over the pipe and frame. When tightened the threads cut into the plastic insuring they can not slip off. I used 1-1/2" pipe and the feel pretty strong and forgiving but I understand that if I hit them with any speed, they can certainly break. Hopefully that will not be the case.

I think part of the problen I encountered loading my boat was the fact that I had the trailer too far down in the water so the boat floated over the trailer. Next time I will insure the bow keel comes into contact with the lower roller sooner which should help quite a bit. We'll see that happens but the guides will certainly help in keeping things centered.

-Bill
Dallas, TX
1970 Evinrude Explorer - 155 Buick V6 - OMC Sterndrive
http://www.photobucket.com/evinrude_explorer

--- On Wed, 8/19/09, Paul Hamilton <phamilton@...> wrote:

From: Paul Hamilton <phamilton@...>
Subject: Re: [OMC-Boats] Homemade Guides
To: gfell@..., "Evinrude & Johnson Boats of the 1960's and 70's" <omc-boats@...>
Date: Wednesday, August 19, 2009, 12:26 PM

I made guides for my 1967 Rogue from 2.0 PVC and used u-bolts to attach them to the original Evinrude trailer. If it stops raining cats and dogs I can go out and take a couple of pictures for you if you like. Let me kknow. I heated the PVC with a sunflower heater, spinning the pipe continuously for a minute or two. I then formed the pipe using the existing steel guides as a template - the originals were to short because a previous owner welded the tilt mechanism, requiring that I back the trailer further into the water than was originally intended. I'm not sure I would have enjoyed cranking the big Rogue onto the tilt anyway. I have used the boat a few times and they have worked well. Though a stiff wind may do as Greg suggests, the newer guides are made of PVC but they do seem to be formed at the bend in a way that would impart more strength, the flattened surface runs perpendicular to the trailer.

Paul
----- Original Message -----
From: Gregory B. Fell
To: Evinrude & Johnson Boats of the 1960's and 70's
Sent: Monday, August 17, 2009 7:19 PM
Subject: Re: [OMC-Boats] Homemade Guides

If it's just hollow PVC, it won't be strong enough. Mine have a welded steel rod inside. A windy day and a little to much momentum and you'll break that in two. IMO.

Gregory B. Fell
The Fell Law Firm
3300 Oak Lawn Avenue, Suite 700
Dallas, Texas 75219
PHN: 972-488-8177
FAX: 214-219-4218
GFELL@...

--------------------------------------------------------------------
<!--[if !vml]-->
<!--[endif]-->The information contained in this e-mail message is intended only for the personal and confidential use of the recipient(s) named above. This message may be an attorney-client communication and/or work product and as such is privileged and confidential. If the reader of this message is not the intended recipient or an agent responsible for delivering it to the intended recipient, you are hereby notified that you have received this document in error and that any review, dissemination, distribution, or copying of this message is strictly prohibited. If you have received this communication in error, please notify us immediately by e-mail, and delete the original message.

This communication does not reflect an intention by the sender or the sender's client or principal to conduct a transaction or make any agreement by electronic means. Nothing contained in this message or in any attachment shall satisfy the requirements for a writing, and nothing contained herein shall constitute a contract or electronic signature under the Electronic Signatures in Global and National Commerce Act, any version of the Uniform Electronic Transactions Act or any other statute governing electronic transactions.

--------------------------------------------------------------------

BLDFW wrote:
Experimenting using PVC as guides. Hopefully they don't look too bad! I'll likely paint them later if and whenever I get around to painting the trailer. In the meantime, I'll be looking for reflective tape to run up the back sides.

-Bill
Dallas, TX
1970 Evinrude Explorer - 155 Buick V6 - OMC Sterndrive
http://www.photobucket.com/evinrude_explorer

------------------------------------------------------------------
_______________________________________________
OMC-Boats mailing list
OMC-Boats@...
http://lists.ultimate.com/mailman/listinfo/omc-boats
------------------------------------------------------------------

No virus found in this incoming message.
Checked by AVG - www.avg.com
Version: 8.5.392 / Virus Database: 270.13.59/2310 - Release Date: 08/17/09 18:04:00


--------------------------------------------------------------------

_______________________________________________
OMC-Boats mailing list
OMC-Boats@...
http://lists.ultimate.com/mailman/listinfo/omc-boats

-----Inline Attachment Follows-----

_______________________________________________
OMC-Boats mailing list
OMC-Boats@...
http://lists.ultimate.com/mailman/listinfo/omc-boats


------------------------------------------------------------------------------

_______________________________________________
OMC-Boats mailing list
OMC-Boats@...
http://lists.ultimate.com/mailman/listinfo/omc-boats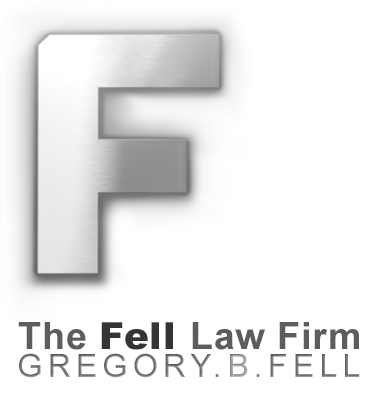 Received on Thursday, 20 August 2009