From: port2starboard <port2starboard@...>
Date: Thu, 10 Apr 2008 03:40:59 -0400
$950.00 is what im selling this1968 19 ft rogue 210 water ready

_____

From: omc-boats-bounces@...
[mailto:omc-boats-bounces@...] On Behalf Of Douglas F.
Julien, AIA
Sent: Wednesday, April 09, 2008 1:35 PM
To: Evinrude & Johnson Boats of the 1960's and 70's
Subject: Re: [OMC-Boats] 1969 Sportsman 155

Nice boat. I got one myself.

It seems to me that everything you need is available aftermarket easily, and
if you got everything running, the boat would be worth 3x $900 - about
$2700. Bilge pump can be generic, the blower can be a separate in-line
blower wired to it, engine parts are still made for the v-6, and the
outdrive water pump impeller appears frequently on ebay. The only big item
is the head gasket, and that's only a few hundred bucks - maybe a thousand;
anyone know? I'd forget about rewiring the port/starboard lights and give
the buyer one of those battery-operated red/green clamp-on dealies for his
"binocular compartment" (q.v.manual!).

Show us the outdrive! And the seats!

I'd buy it at $900 for that great hull if it wasn't so far away and if I had
a place to put it... Good luck!

-Doug Julien, AIA

----- Original Message -----

From: Ryan Moore <mailto:kmoore21@...>

To: omc-boats@...

Sent: Wednesday, April 09, 2008 10:19 AM

Subject: [OMC-Boats] 1969 Sportsman 155

I just posted my boat on craigslist. Here is the link. Let me know what
you guys think about price and such.

http://wilmington.craigslist.org/boa/634669876.html

_____

No viruses found in this outgoing message
Scanned by iolo AntiVirus 1.5.3.5
http://www.iolo.com

_____

_______________________________________________
OMC-Boats mailing list
OMC-Boats@...
http://lists.ultimate.com/mailman/listinfo/omc-boats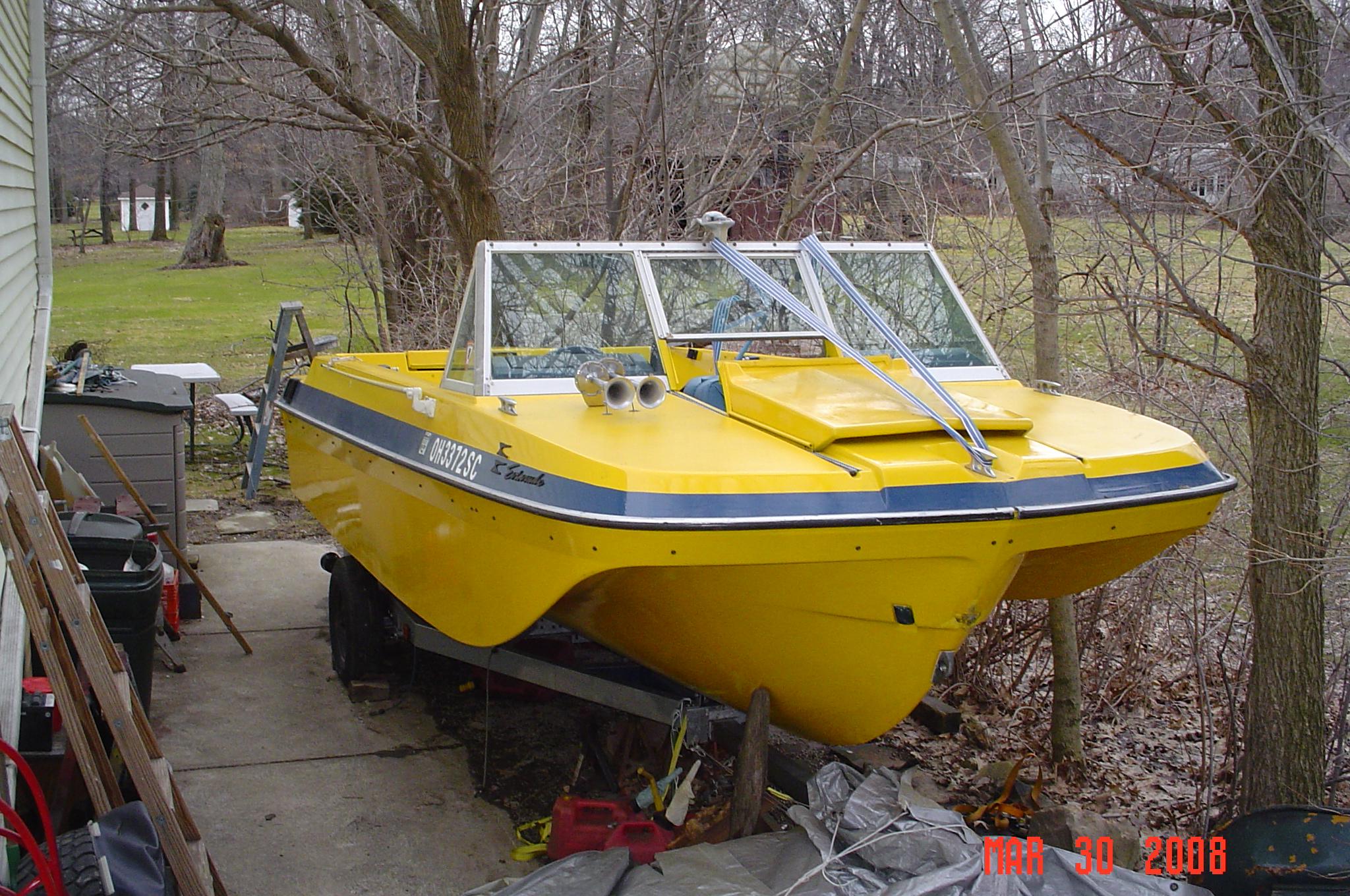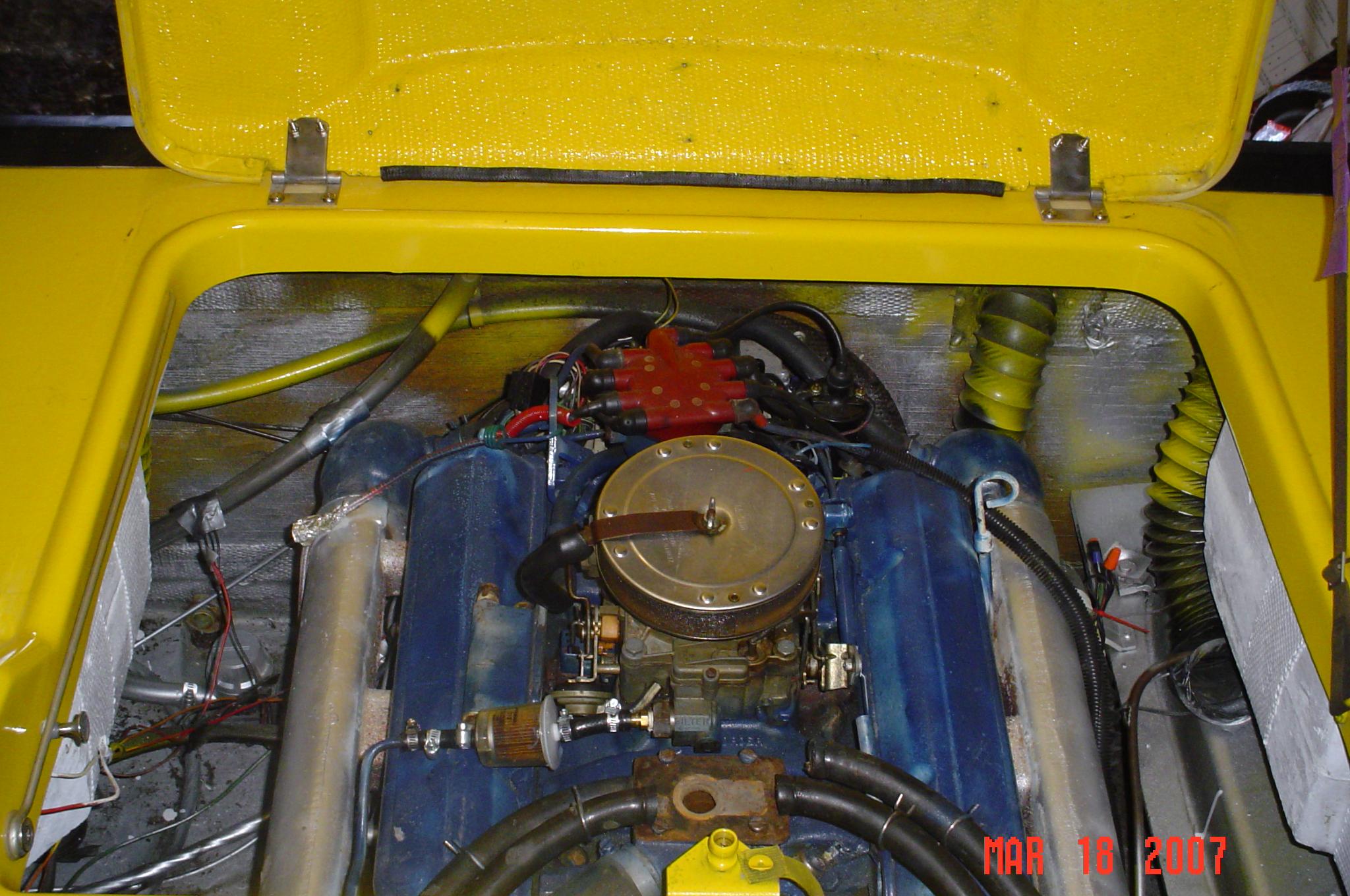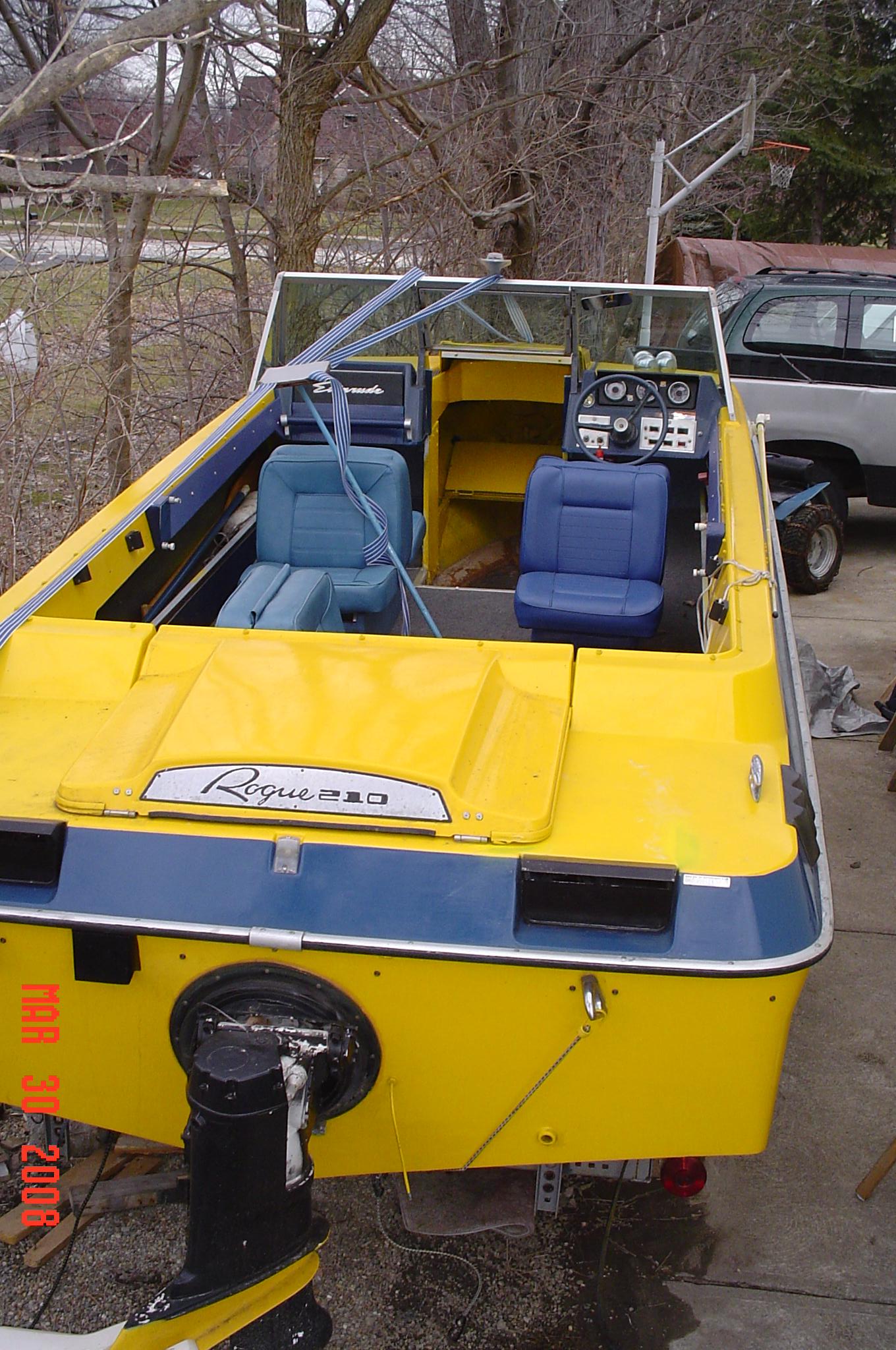 Received on Thursday, 10 April 2008