Chris-Craft Gull-Wing Photo Gallery

Chris-Craft continued to manufacture the OMC Gull-Wing designs after OMC ceased production in 1970.
---
1971 Chris-Craft Seasport 16
Bob Rowe (near Milwaukee) bought this Mint Condition 1971 Chris-Craft Seasport 16 (155 I/O) from it original owner (9/14/2001).

This boat is for sale as of 9/28/2008


[added 9/14/2001]
---
1973 ChrisCraft Dolphin 19' Gull Wing
This boat is for sale as of 6/17/2005.

1973 ChrisCraft Dolphin 19' Gull Wing 9 passenger. 240HP 307 CI GM V8.


[added 6/17/2005]
---
1971 Chris Craft Seasport
Spotted for sale on
minimerchant.com
16' Chris Craft with I/O v6 165hp with Johnson outdrive motor runs but needs work replaced outdrive impeller with new.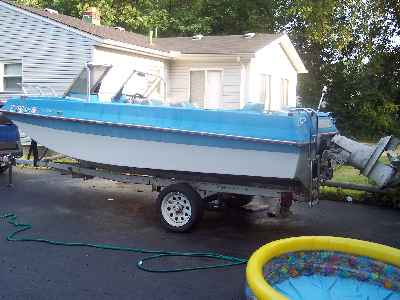 ---
Chris Craft Seasport

[added 06/03/2006]
---
Rebecca Mayes' 1974 Dolphin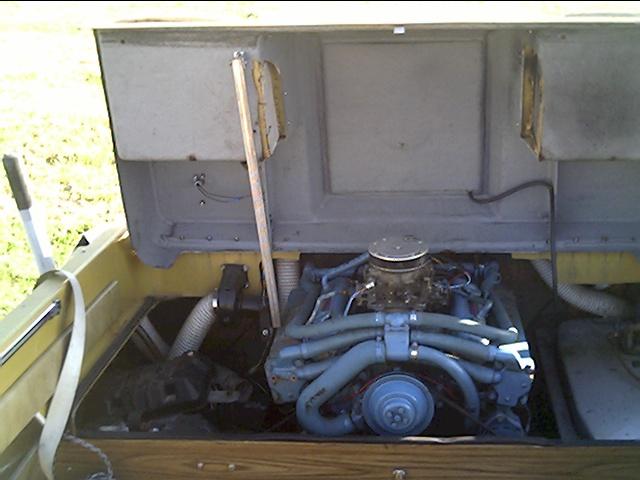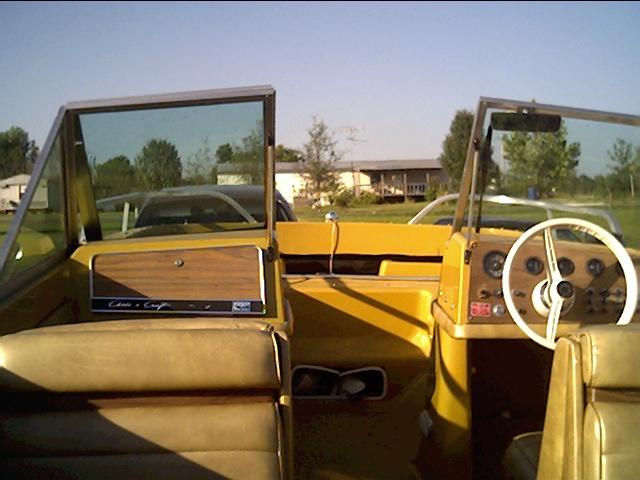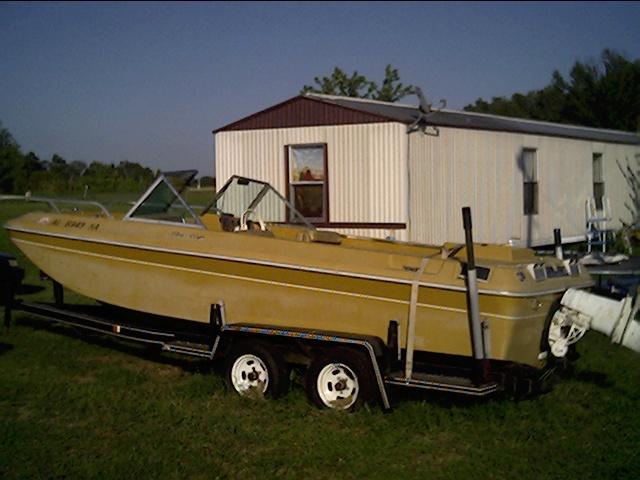 [added 06/22/2008]
---
1971 Chris Craft Gull Wing Dolphin 19'
I am looking for a windshield and new bimini top for my 1971 Chris Craft Gull Wing Dolphin 19.
Make: Chris-Craft
Model: 19' Dolphin
Year: 1971
Engine: V-8 200HP
Location: San Jose, Ca

---
1970 Chris Craft Gull Wing Explorer
http://cgi.ebay.com/ebaymotors/Chris-Craft-Gull-Wing-VERY-RARE-/150891623836
Model: ORDZ 16
Serial: 0019V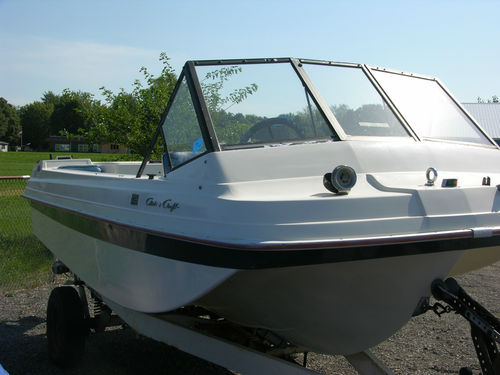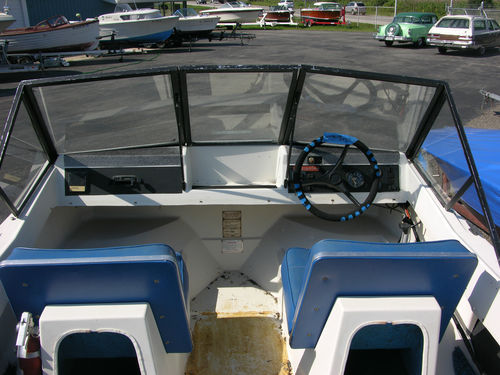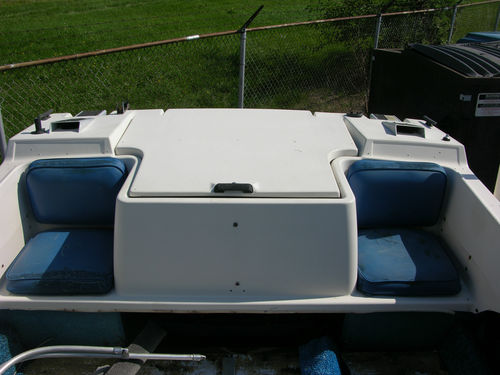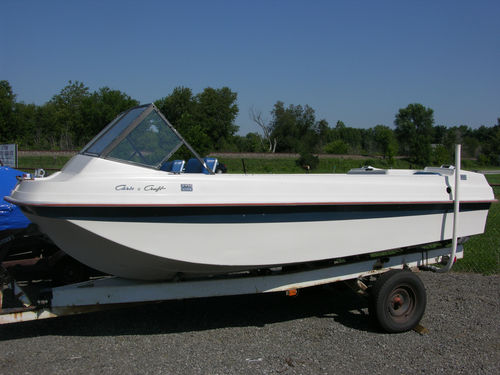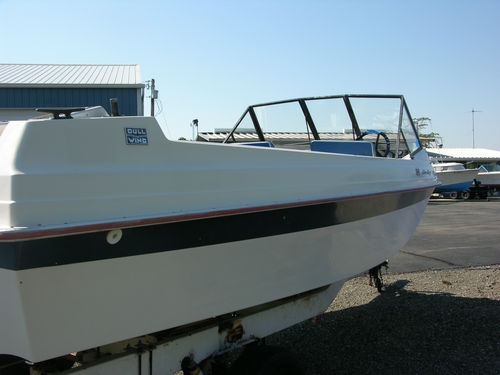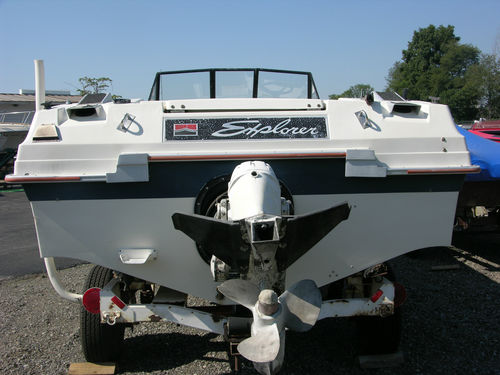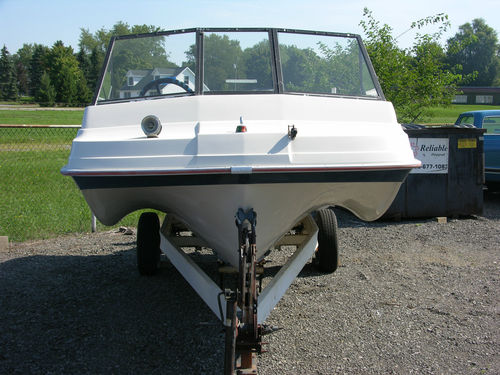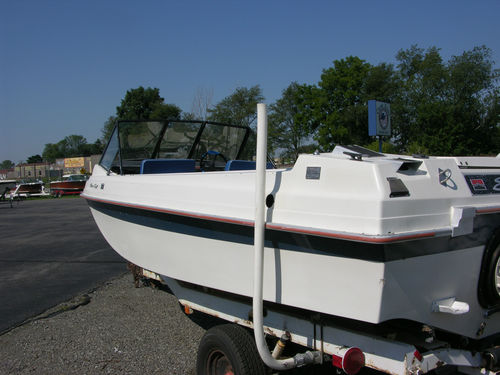 [added 09/06/2012]
---
Chris Craft Seasport 16 Restoration
This boat was bought from my grand father in 1972. It always belong to our family. In 2006 it wasn't much more than a wrack and my father asked me to throw it away, so I asked him to let me try to fix it. I started a restoration, instead, that lasted almost 10 years (I took my time). It has been a long and hard work but the result was good!

Owner: Alessandro Gagliardi
Boat Name: Swing
Make: Chris-Craft
Model: 16' SeaSport (II)
Year: 1972
Engine: V-6 155HP
Location: Lake Maggiore, Italy


(click on photos to enlarge)

Where we started from...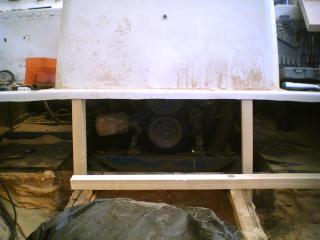 I had to remove the rusted floor and the foam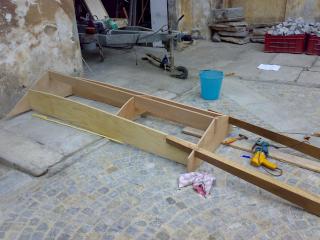 structure has been rebuilt and the foam has been replaced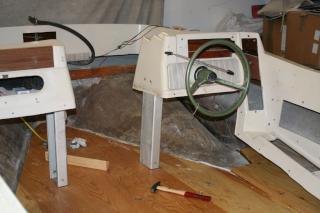 ...building the new floor...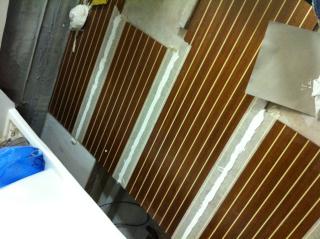 refining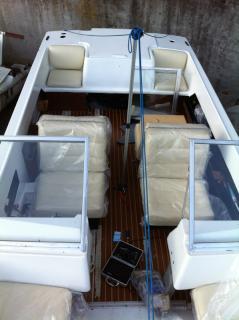 new interiors!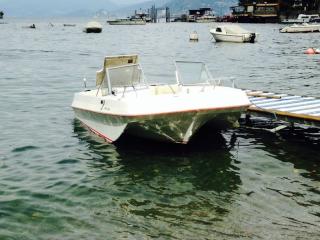 Finally in water again!!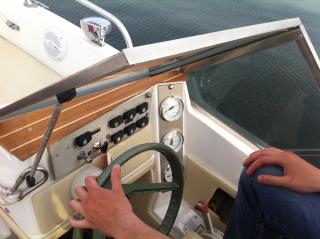 new instruments


[added 7/27/2016]
---
Seasport 16 in Tasmania, Australia - imported 2008
I found this Chris*Craft Seasport 16 in a car wrecking yard in upstate New York, sitting on the TeeNee trailer and open to the weather, as the covering tarpaulin had blown off many years ago, and looking like a tree had fallen on it as the windscreen was squashed and broken

The owner had lost interest in it, and the interior was a mess, but, thankfully, he had left the bung out so it wouldn't fill up with water, but it got filled with snow on many occasions.

As I was in America on a holiday, and buying a couple of cars to bring back home to Tasmania, Australia, I found that I could enlarge the container from a 20 footer to a 40 footer with very little increase in cost, and therefore had enough room to include the boat and trailer.

As soon as the measurements were taken to make sure it would fit, I finalised the purchase, and then came the preparations to fit it into the container.

First, I thought in best to get rid of the soaking wet carpet, and drain out the fuel tank, and remove the railings, and previously-mentioned broken windscreen, to lessen the height, and get it to fit in the place without taking up too much room.

Boy, the fuel stank, the carpet was rotten, and the plywood under the carpet was even more rotten. BUT, worst of all, the foam buoyancy was infested with Carpenter Ants, and these definitely had to go, as Australian quarantine would not have allowed the Container, and boat to enter the port.

After much vacuuming up of the ants, and subsequent home fumigation, the foam had to come out, and so did all the internal timber (plywood) that had been compromised. What a horrible mess, but we got it done.

Upon arrival in Lindisfarne, Tasmania, I proceeded to replace all the removed plywood, and re-fibreglass the timber to the hull, everything went well, and repairs completed in good time.

The Engine required rebuilding, as it had sat for many years, and the "Mud Daubers" had set up home in various parts of the internals. The Alternator was clogged, and the fuel tank was completely caked with crud, as was the carby and fuel pump. The hardest job was to split the stern drive from the engine, as the spline of the output shaft had rusted into the drive in the flywheel. Plus, the stern drive fears had sheared off teeth in the upper case, and the ball gears were worn out.

I believe that this vessel is the only one in Australia, and she gets great comments wherever we go.

Owner: Bruce & Bronwyn Reynolds
Boat Name: Killing Time
Make: Chris-Craft
Model: 16' SeaSport (II)
Year: 1974
Engine: V-6 155HP
Location: Lindisfarne, Tasmania, Australia
Model number: ORCZ-16
Hull serial number: CCVAA1140674


(click on photos to enlarge)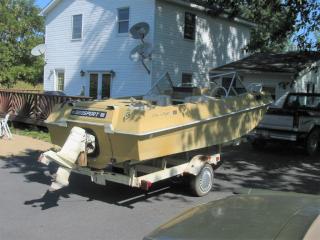 As found, but moved for cleaning out
Foam removal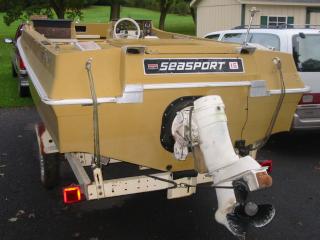 Ready for containerising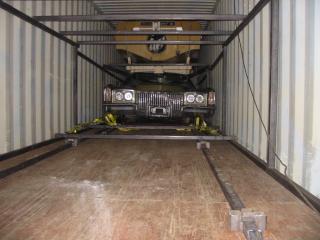 Container filling up.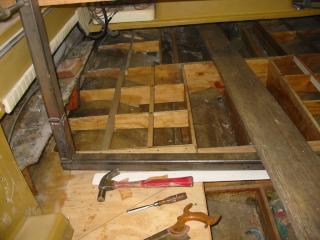 Framing done, with greater strength than original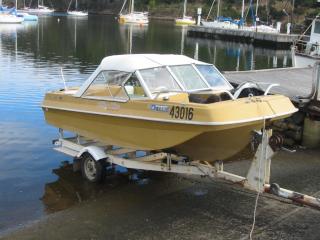 At the re-launching. About to hit Salt Water for the first time in her life.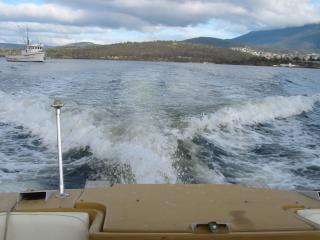 Just cruising.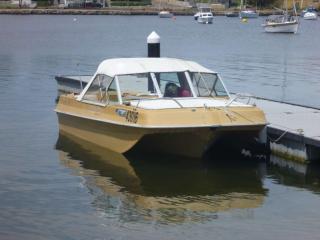 Sitting pretty.


[added 7/31/2017]
---
Back to Gallery Index