OMC Boats For Sale (2009)
The following boats have been reported as for sale. Nothing more has been confirmed. Dated information has been left in place for reference.
---
Johnson 16 outboard model project boat with original trailer in good condition 12/22/2009
I purchased two Johnson outboard models on ebay this past summer and am giving one of them away for free when youpurchase the trailer. It is a 1964 Johnson with an original outboard. No windshield or interior. Transom is soft but the rest is good. The trailer is in good condition and everything works.

Make: Johnson
Model: 16' Deluxe
Year: 1964
Engine: V-4 88HP
Asking: 500.00
Contact: markwsteenson(at)yahoo.com
Location: Freeport, New York
---
1969 Sportsman 155 - Parting out 11/28/2009
Parting out 1969 Sportsman 155. Engine mount wood bad. Engine has been removed. Good intermediate housing, engine turns over with good compression, Seats, top, and windshield already gone. Everyting else is pretty much there including gas tank,steeing, gages, trim, etc. Fiberglass is actually in decent shape, but hull will go dump if nobody wants it. Original Evinrude trailer also there recently trailered 120 miles, so it very usable. Email if you have any parts requests and I can send photos.

Make: Evinrude
Model: 16' Sportsman
Year: 1969
Engine: V-6 155HP
Asking: $parts
Contact: ralangdon58(at)shainin.com
Location: Fenton, Michigan
---
VERY RESTORABLE OMC DELUXE 17' W/ALL ORIGINAL TRIM/ BIMINI/ TRAILER, 90 HP I/O - $425 11/22/2009
Make: OMC
Model: 17' Deluxe
Engine: V-4 90HP
Asking: $425
Contact: psyambro(at)hotmail.com or 312-933-0600
Location: IL/WISC border

---
1965 17ft Johnson Deluxe Runabout 155hp buick v6 11/18/2009
I got this boat from a local b.p store owner. He was going to restore the boat but lost entrest. It sat behind the store for a long time. It probably hadnt seen water in many years. I fooled around alot with older boats as a hobby. I stopped by the store one day. I asked him what he was going to do with the boat he told me I could have it. I took it home and went to work on it. I connected a hot battery to it and surprisingly it turned over but wouldn't start, but the windshield and outdrive worked just fine. I messed with the points a little bit, and got'em to fire, poured gas into the carb. It started, I was tickled to death. Gave it a tuneup, fuel lines, gastank, alternater, changed oil, greased and lube, cleaned carb. All in all, the boat is seaworthy and up and running.

Boat Name: catfish
Make: Johnson
Model: 17' Deluxe
Year: 1965
Engine: V-6 155HP
Asking: $1500.00 or make offer
Contact: Rick Westmoreland 731-445-3456 will answer any questions you may want to ask
Location: Dyersburg, Tennessee 38024 (Reelfoot Lake)
Model number: 121202L
Hull serial number: I-4749




---
1965 or 1966 Evinrude 14' Playmate, Grey, with matching torsion axle evinrude trailer 11/10/2009
I have a Evinrude Playmate boat, it is mostly complete but needs a restore, the gel will buff out (I did a section it looks like new) but it needs carpet and seats, probably some motor work and a little elbow grease. Has good hardware all around and its all there in terms of windshield, steering wheel, etc. etc. Engine is there but I assume it needs work, comes with a spare engine that I bought and was told was a good runner. Also has a third parts powerhead with a bad piston. Boat is grey and looks just like the Bob Hughes' 1966 Playmate "Corsair" in the gallery. Trailer is an original matching I beam Evinrude trailer with torsion axle, has new bearings but no wheels (tires were shot and borrowed a set to pick it up). The boat was going to the dump so I drove almost 10 hours each way to save it and bring it back from the states. Life has not been very nice to me lately and I need it out of the yard and will be sending to the dump and selling the trailer fairly soon if it doesn't sell. Price is $1000 firm as that's what I have into getting the trailer fixed and driving it home along with boarder taxes. I want this to go to a good home if possible.

Make: Evinrude
Model: 14' Playmate
Engine: V-4
Asking: $1000 firm
Contact: stv_river_rocket(at)hotmail.com
Location: Near Toronto, Ontario Canada
---
For sale: 1964 Johnson Deluxe 17' Classic 10/24/2009
Have owned the boat for over 15 years. Enjoyed many summer days on the lake with my wife and children. Put tons of work over the years...rebuilt engine, alternator, starter, seats, upgrade trailer tires/rims,and the list goes on and on.

Today, the boat is still very solid but has not seen water in about two summers. All it needs to be looking great again is some a coat of paint and some small TLC. I had started sanding in the summer but have it covered now. I have a newer boat and have come to realize that I just don't have the time or inclination to get her back in the water. Seeing this, I have to sell her. Would love to see it go to a good home or family. Looking for only $1500. Bargain considering I saw one sold on eBay last year with a blown motor and shot tires for almost 2k. Restored, this boat is probably worth a good amount of money. I have all paperwork and the boat can be towed anywhere as the tires and trailer are in good shape. Please contact me if you're interested. Thanks!

Boat Name: "Blue"
Make: Johnson
Model: 17' Deluxe
Year: 1964
Engine: V-6 150HP
Asking: $1500
Contact: 518-669-0740 and email: Andrewsigond(at)gmail.com
Location: Albany, NY

---
1966 Johnson Reveler 10/17/2009
Got the boat from a man thinking is would make a good fishing boat for me and my boys. Problem is it sits to low in the water on Lake Saint Clair in michigan for my comfort level. Would like to see someone that might restore it to new condition. It runs awsome, needs interior att. Its all there and original and I mean original!! Even has the original trailer. EMAIL me for pictures.

Make: Johnson
Model: 16' Reveler
Year: 1966
Engine: V-6
Asking: $1500.00 Or make offer.
Contact: jlorasch(at)yahoo.com
Location: Sain Clair Shores, Michigan
Model number: 222803 r
Hull serial number: WI-17689
---
1964 Evinrude Sweet 16 10/16/2009 SOLD
I got this boat from my father. We are the second owners. The original owner had it for 35 years. The boat runs well. It has a convertable top and fitted cover. The fitted cover is several years old but it is decent condition. Have several spare gas tanks. Everything works.

Make: Evinrude
Model: 16' Sweet '16
Year: 1964
Engine: V-4 90HP
Asking: $1,000
---
1967 Evinrude Rogue 210 10/14/2009
Make: Evinrude
Model: 19' Rogue
Year: 1967
Engine: V-8
Asking: $900.00
Contact: harperboats(at)gmail.com
Location: Meredith, New Hampshire
---
1967 Johnson SeaSport 155 10/14/2009
Make: Johnson
Model: 16' SeaSport (II)
Year: 1967
Engine: V-6
Asking: $1800.00
Contact: harperboats(at)gmail.com
Location: Meredith, New Hampshire

---
1966 Evinrude Sportsman 16ft w/ trailer 9/1/2009 SOLD
Bought this 1966 EVINRUDE W/TRAILER at an estate sale. I only know that it was winterized in 1993 and stored outside (tarped). Anyone interested can e-mail me. Can also get pictures if needed. It has a V6, omc outshaft. I have not tryed to start it or anything.

Make: Evinrude
Model: 16' Sportsman
Year: 1966
Engine: V-6 155HP
Asking: $450.00
---
FREE 1968 Johnson Reveler 8/26/2009
Used boat for several parts for my '67 reveler. Motor runs good. No sterndrive. No trailer. No steering wheel or shift control box. All the cables are still there. Have had it in the water, just to see if the transom seal was still good. Still has several good parts left, hate to junk it if somebody else can use anything off of it.

Make: Johnson
Model: 16' Reveler
Year: 1968
Engine: I-4 120HP
Asking: free
Contact: todddixon(at)ymail.com
Location: Delhi, Louisiana
---
1968 Evinrude Sportsman 155 8/26/2009 SOLD)
The title says 1967, but the boat is a 1968. The HIN(serial) numbers on the title come up as a 1968 and not a 1967. The numbers on the boat tag match those on the title. clearly the sos agent entered the wrong number on the title. I will try to get this remedied.

The upper gearcase has been resealed with a minor repair to the case(does not effect operation). The upper and lower filled with fresh fluid. Lower unit works perfect, shifts RND smoothly and solid. A new impeller with housing and wear plate also installed. The outdrive works great. The engine runs great, no smoke or noise. Ball gears are in good shape. The seats have holes, but could be used for a season or 2. (original frames). I have the interior panels, but they are in rough shape. Prop is also in great shape. The hull and floor are solid and water tight. There is a repair spot at the bow where the bow pad meats the boat. It was not thru, but looked bad so i repaired it using Marine Tiger Hair epoxy. It will need three things for water ready operation:

1.) A new anchor light mast (works but lense is missing).
2.) The tilt motor is weak (runs but is very weak, goes down fine, but takes a push from someone lifting on the outdrive to tilt.).
3.) A new battery.

I have this listed for $1500.00. I will purchase and replace both mast and tilt motor for asking price. The trailer is original to the boat with one new tire, The other tire will need to be replaced (Belle Tire 6.90-9" tube tire). The lights are being repaired and will work for the buyer. 2" Ball. bearings greased and in good condition. Trailer will come with a secretary of state bill of sale with the weigh slip portion printed on the bill of sale.

Make: Evinrude
Model: 16' Sportsman
Year: 1968
Engine: V-6 155HP
Asking: $1500 (SOLD)
Location: Oakland County, Mi

---
88 HP inboard/outboard (complete) 8/24/2009
Make: Johnson
Model: 17' Deluxe
Year: 1965
Engine: V-4 88HP
Asking: 200.
Contact: ebbco2002(at)yahoo.com
Location: Prescott Valley, Arizona
---
1969 Evinrude Sportsman 155 8/19/2009
Comes with original trailer (new lights and tires)
Original odd fire Buick 225 V6 with rebuilt top end (heads, rings, valves, etc.) runs strong
Outboard and tilt work great
Previous owner rebuilt steering assy.
Forward and reverse works great
All lights work
Comes with skis, extra prop, anchor, dock bumpers, oars, fire extinguisher
All gauges work
35-40 mph steady
Seats 6-8
Floor solid, carpet OK
Seats could use recovering
All accessories work (lights, bilge pump, new marine CD player and speakers)
Connection for tubing/skiing
Cool chrome emblems
Good windshield
Ready for the water
Make: Evinrude
Model: 16' Sportsman
Year: 1969
Engine: V-6 155HP
Asking: $1500 obo
Contact: bfoley(at)vmind.com
Location: Cedar Rapids, IA
Model number: 224506A

---
Evinrude Boat Trailer 8/19/2009
This is an Evinrude boat trailer that's 21.5 feet long. Has the tilt mechanism with an electric and manual winch combined. I've not tried the electric part of the winch but it all looks secure and useable. I just repainted this and towed it from Chicago to Connecticut after putting in new bearings and seals and it towed great, no problems whatsoever. Has Carlisle USA Trail tires that are size ST 175/80 D13. I have no title as I used a dealer plate to haul it here but there is a bill of sale from the original owner and I'll supply one also. I tried to get the brakes working but had no pads and couldn't locate a source so you're on your own there. The brake actuator is there as well, no idea if it works as there were no pads so I just left it alone. One of the tips for the rollers is missing or at least I haven't found it since painting but the rest all look very good. This trailer I would estimate being a 9 out of 10 in very good shape. Presently no way of supplying pictures.

Make: Evinrude
Asking: $500
Contact: RLLibby(at)webtv.net
Location: Coventry, Ct.
Serial number: B969A
---
1968 Evinrude Sportsman 16' 8/18/2009
This boat belongs to My father and was purchased in 1970 from a small boat dealership in Hamilton, Ohio. It is all original and has been used at Norris Lake in Tennessee for the past 35 years.

Make: Evinrude
Model: 16' Sportsman
Year: 1968
Engine: V-6 155HP
Asking: $5000 OBO
Contact: gotto11364(at)aol.com
Location: Hamilton, Ohio

---
1968 Evinrude Sportsman 155 8/12/2009
Upper gearbox out on the lower unit (not pictured here but I have it). Lower unit is tight though. 1986 Shorelander trailer w/ new axle, hubs & bearing buddies. Newly reconditioned front gas tank. New custom made cover. Recently rebuilt engine w/ electric shift w/ very few hours. Has always been stored inside during winter and is in good condition. This boat is a classic and is worth restoring. I have more pics if interested. I'm either going to part it out or sell it complete for the right offer.

Make: Evinrude
Model: 16' Sweet '16
Year: 1968
Engine: V-6 155HP
Asking: 800
Contact: 989 390-0925
Location: Gaylord, MI.
Model number: 224605S
Hull serial number: WI-2924

---
Nice mid 60s 19ft Johnson Surfer 8/4/2009
I purchased this boat 8yrs. ago and got the thing dependable for weekly use. It has fresh overhaul on 307 V8 chevy, $1200 put into OMC electric shift outdrive, new alt. blower & bilge pump. I have spare props & many spare parts from an identical parts boat I picked up. Newer seats & carpet. Also sits on tandem axle 02 bunk trailer from 4winns with surge brakes with approximatly 1000 miles on it. Hull isnt perfect but I think in good condition paint needs rubbed out yearly, original paint & in fair to good cond. Stored inside & not used in last two years.

Make: Johnson
Model: 19' Surfer
Year: 1966
Engine: V-8 210HP
Asking: $2750
Contact: 231-599-3194
Location: Ellsworth Michigan
Model number: unknown
Hull serial number: unknown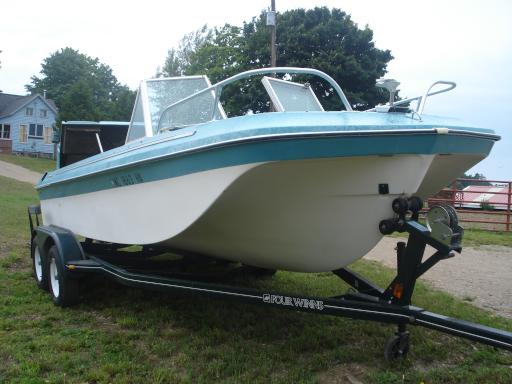 ---
Free 1968 Sportsman 155 8/3/2009 (GONE)
Buick/Jeep V-6 engine is not set up, it turns over, but soft plugs are pushed out. many good parts. No trailer.
Make: Evinrude
Model: 16' Sportsman
Year: 1968
Engine: V-6 155HP
Model number: 2204855
Hull serial number: WI-29155
---
1964 Evinrude Sweet 16 8/3/2009
I purchased the boat from a friend of mine who moved to panama. The same boat was posted for sale on this site previously and you can see it's history under 1997 boats for sale. Times are hard and this is the least used toy so it's the first to go. Boat runs good, tilt works, trailer is in great condition.

Make: Evinrude
Model: 16' Sweet '16
Year: 1964
Engine: V-4 88HP
Asking: 2,500
Contact: Henry_j_d(at)yahoo.com
Location: South Jersey, Philadelphia

---
DU 88/90 HP Transom Boot, Ring and clamp 8/1/2009
I have a good Transom Boot that clamps onto the intermediate housing to seal the water from coming into the boat. It came off a 88 HP but is probably the same for the 90 HP. It includes the aluminum ring that screws onto the transom and the large clamp. Asking $100.00. I also have the intermediate housing with the shaft and the ball gear. If needed let's talk.

Asking: $100.00
Contact: jpw1955(at)msn.com
Location: Minnesota
---
For Sale...for parts 7/28/2009
Folks, I wandered across this boat in an ebay adv. and since it was within driving distance, I bit, and bid. I was after the trailer. I have NOT had this boat on the water, personally, but the prior owner indicated that he had. He had apparently traded labor in Southern Mo. to receive the boat from folks who had moved there from Michigan. By the stickers (Michigan), it was last licensed to float in 1998, I'd guess by the prior owners.
And that must have been a troubling year. The hull has several repairs, not well done.
I do not have a title for the boat, only a bill of sale, so same forward to you.
I've poured gasoline in the carburator, and cranked, and the engine did run...actually, to my ear, pretty well, but I shut it off pretty quickly as I was not on the water and know nothing about inboards cooling systems, etc. Prior owner said it started up, but would die away when throttle was applied. I believed that this was likely fouled gas line filter or plugged line...or varnished carb, as he said the boat had apparently sat 'for years'. That is still my suspicion/conclusion, though I have not tinkered deeply to determine for sure.
I've studied the hull, and IMHO, it's pretty much 'toast' ...or would take talent/intent beyond my own. Interior seats are gone, and prior owner had started to 'recarpet'. Hull foam seems to be pretty much waterlogged, and a hole was discovered where prior owner had scooped out foam to access hull damage hole below the front of the dash. I've had the boat sitting here for a couple of years now, want to use the trailer for other stuff, and have decided it's time for the boat to 'GO' in one fashion or the other. Am ready to part it out to pallets, and landfill the hull, or sell the whole shebang, minus the trailer...or with the trailer if the price is right (add @$250 to asking price if you need the trailer)
Prior owner indicated that he'd spent some cash for a new 'tilt' motor for the drive unit. Windshield is intact, and most chrome in place. As said before, no seats or interior items. If you are interested, send an inquiry email, and I'll furnish photos. Last call.
Make: Johnson
Model: 16' Reveler
Year: 1967
Engine: V-6 155HP
Asking: $400 -- on your trailer
Contact: donsiefken(at)gmail.com
Location: Rogers, AR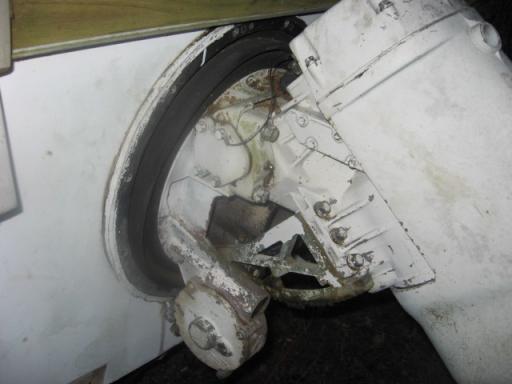 ---
1965 Evinrude Playmate 7/12/2009
Selling 1965 Playmate, boat is in great shape, out drive goes up and down, I believe the motor is locked up.

Make: Evinrude
Model: 14' Playmate
Year: 1965
Model: 312402L
Serial: WI-16212
Engine: V-4 90HP
Asking: taking offers or trade for log splitter or what ever you have.
Contact: 405-634-2608, dixonbp(at)aol.com
Location: Oklahoma City Oklahoma
---
1967 Evinrude Sportsman 120HP 7/11/2009
Boat in good condition. All original. Engine runs but sterndrive doesn't. Run out of money for repair. Serious offers only.

Make: Evinrude
Model: 16' Sportsman
Year: 1967
Engine: I-4 120HP
Asking: $800.00 FIRM
Contact: avsantos(at)mac.com
Location: FLORIDA
---
1965 Evinrude Sweet-16 7/6/2009
I purchased this boat 4 months ago, it was garage kept for about 10 years. It took a little work and coaxing to get her running good, but she responded and came around. The Stern Drive and Electric shift work very well and I was going to trade for another boat. However, after three outings and setting in my yard for a month. I noticed the hateful mold/mildew stain on the keel beginning at stern and running about two feet toward the fore. Obviously setting in the garage for so long took it's toll. Inspection revealed several hairline cracks along the keel, sufficient to cause slow leaks. It is repairable but I have no idea how to do this kind of work and do not want to experiment on this boat. I offer it for sale and would like to get $1,900 but will accept offers. Also, if you are interested only in the motor, stern drive and electric shift, make an offer for them. I will not sell separately. I will help in disassembly as much as I can but not until you can hear it running and see that everthing works (getting too old for that kind of work). Once they leave the premises I cannot give any warranty nor will I give a refund.

I have clear title and invoice's for repair are available. Photos show a fish finder mounted on the dash, this does not convey. Photos also show two swivel seats in front, these will be removed and "Evinrude Original" seats will be installed, four original seats and the lay down seats shown in the photo's are included.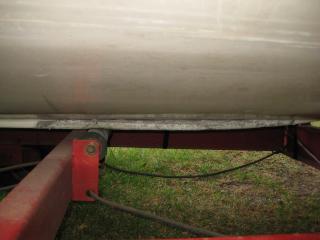 Mildew on the keel.
Make: Evinrude
Model: 16' Sweet '16
Year: 1965
Engine: V-4 88HP
Asking: $1,900 OBO
Contact: James E. Potter jepotter(at)consolidated.net
Location: Montgomery, TX
Model number: 212502L
Hull serial number: 05744
---
1969 Rogue II 6/19/2009
This boat was given to my father as a retirement gift from Outboard Marine.. It is not being used now and hasn't been for some time. We would like to sell it to someone who would really appreciate it.

I don't have pictures right now, but can get some.

Model: 19' Rogue II
Year: 1969
Engine: V-8
Asking: $4000.00
Contact: Pamela Ciszewski; pdc39.1(at)gmail.com
Location: Oconomowoc Wi
---
DELUXE 17 BOAT/MOTOR/OUTDRIVE-NO TRAILER 6/16/2009
I was given this boat in hopes of getting back on the water. Unfortunately, I lost interest, so my loss is your gain. Now keep in mind that this boat is FAR from perfect, but it may have some useable parts. The bad stuff...it needs a windshield, seats are not perfect, top is there but probably bad to say the best, and there is NO TRAILER. Right now I have it on a make shift "rail" type double axle trailer, not intended for this boat. The finish on this gold/white color combo is spider cracked. The transom apears to be in decent shape. What is good, the 4 cylinder motor (I think it's an inline 4) is supposed to be in running condition, but it needs a fuel line flush, so I was told. All the part seem to be there, but again NOT in perfect condition. The final good thing...IT'S FREE.

I am located about 7 miles east of Fort Atkinson, WI, about 6 miles north of Whitewater WI. Bring a trailer and some help, and we can transfer this from my trailer to yours. Photos available upon request.

Model: 17' Deluxe
Year: 1967
Engine: I-4 120HP
Asking: FREE FREE FREE FREE
Contact: Anthony Greco: skidoonordic(at)yahoo.com
Location: Fort Atkinson WI USA
---
1966 Johnson Caprice 90 hp. V-4 14'9" 6/5/2009
1966 Johnson Caprice outdrive and seats missing rest of boat complete good parts boat or project

Make: Johnson
Model: 14' Caprice
Year: 1966
Engine: V-4 90HP
Asking: 275.00
Contact: Bill at 313-682-4770 or e-mail at (loweski(at)comcast.net)
Location: Milford, Michigan

---
1964 Evinrude Sportsman 16' I/O V4 88hp 6/3/2009 SOLD
Great boat, lost interest. Outdrive doesnt move, engine runs/ran great.

Towed wakeboarder no problem.

Make: Evinrude
Model: Sport '16
Color: Blue
Year: 1964
Engine: V-4 88HP
Asking: $500
---
1968 Evinrude Sportsman 155 6/4/2009
This boat has been in my family since we bought new in 1968 in California. The boat was only used in fresh water and stored indoors most of her life. We have used the "Big E" in Ohio for the past 7 summers but it is time for an upgrade. I did not use the boat last summer and when I drained the engine block last fall she was hard to start and running very rough. I usually need to do a little "TLC" to get her going each summer (Plugs, Points, Condenser,..). I have not tried to start her up this summer. The boat is all-original including the Evinrude tilt trailer(with 14 inch tires) with surge brakes where you can launch the boat and never get the hubs in the water. The boat has the original Buick V6 engine with 750 hours on it. A few extras that have been added are oil and water temp gauges to replace the idiot lights, a horn as well as an hour meter. I replaced the fuel pump in 2005 and rebuilt the carburetor in 2006. There is a 1-inch hole just above the rub rail in the bow where we "Kissed" the houseboat but has no issue to boat performance. The seats and carpet are original and are in fair to good shape. The top is in very good shape. I have also added an outboard motor bracket to the back where we had a 9.5 horse outboard for trolling.

Asking: $1000 O.B.O.
Location: Cincinnati Ohio area
Contact: DMcKinley1(at)cinci.rr.com

Boats for Sale (2008)
Boats for Sale (2010)

Back to omc-boats.org