Re: [OMC-Boats] carb question....
From: jd <jdood@...>
Date: Thu, 3 Sep 2009 10:16:45 -0700
hi - this original message was from BC a while back, just now
getting to the carb adjust phase of my stuff. Rather than just
tweek the 2 screws in front, now that I (think) I have a working
tach, I want to try to do the full blown adjust thing.........which
according to this post involves a vacuum gauge. No prob there,
gonna see if harbor freight has one. But i looked behind the carb
for some sort of obvious place to screw it in and am confused. This
shot is the view behind my carb. 3 plugs in manifold. Where do I
plug in a vac gauge? Is it one of those? Or somewhere on the carb
itself?

thanks, Jeff D

On Jun 19, 2009, at 1:28 PM, bchowk@... wrote:

> I always thought those were the idle mixture screws. I have since
> upgraded to a holley 4bbl w/offy intake (fantastic upgrade imho)
>
> Anyway,here is the proceedure I use and should be the same for the
> origional 2bbl
>
> Get a vacuum guage, connect it to manifold vacuum. I think there is
> a little hole in the back below the carb you can install a fitting
> in, btw I installed a vacuum guage and just leave it hooked up if
> you don't want to do that make sure you cap the hole when your done.
>
> Run the boat to operating temp. Adjust one of the screws to peak
> vacuum, then the other, repeat till you get the best vacuum (15-20
> psi), you may need to adjust your idle speed ( on the throttle arm,
> where the cable connects) check your timing, if you need to adjust
> the timing repeat adjusting the idle screws, etc untill you have max
> vacuum (at idle)with proper rpm and your timing is dead on.
>
> It really is easy and does not take much time. And your idle will be
> set by the most scientific method I have found. Works great for me.
>
> Good luck,
> B.C.
> ------Original Message------
> From: jd
> Sender: omc-boats-bounces@...
> To: Evinrude & Johnson Boats of the 1960's and 70's
> ReplyTo: Evinrude & Johnson Boats of the 1960's and 70's
> Sent: Jun 19, 2009 12:55 PM
> Subject: [OMC-Boats] carb question....
>
> so no one knows and/or wants to take a crack at what the two adjusting
> screws under the carb actually do? would love to know......so i
> don't make things worse by guessing my way through.
>
> _______________________________________________
> OMC-Boats mailing list
> OMC-Boats@...
> http://lists.ultimate.com/mailman/listinfo/omc-boats
>
>
> Sent from my Verizon Wireless BlackBerry
> _______________________________________________
> OMC-Boats mailing list
> OMC-Boats@...
> http://lists.ultimate.com/mailman/listinfo/omc-boats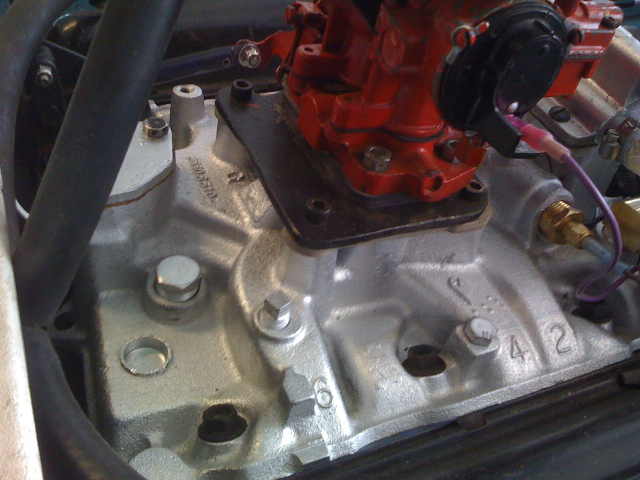 Received on Thursday, 3 September 2009
This archive was generated by hypermail 2.2.0 : Tuesday, 29 July 2014 EDT