From: BLDFW <bldfw@...>
Date: Sun, 24 May 2009 12:34:48 -0700 (PDT)
Hi Lee

I attached a pic of the engine compartment that shows one plug and a bundle of wires that might have been a plug at one time.  What's that tell you?

Also, exactly where would I find the engine ID??  I've tried to find it before but not sure I'm looking in the right place.  In the center of the block at the top rear is a number; 1381623, along with a number 5 by itself and the GM stamp.  If that's not it, tell me where else to look.  I didn't see any stampings at the end of the heads so not sure where else to look.

Also, attached are two pics of the ball gears.  Seems the gear on the outdrive is more worn than the one on the transom.  Is that normal?  In anycase, I think I'm going to go ahead and replace them....or should I do only the outdrive?  Thoughts?

-Bill Dallas, TX 1970 Evinrude Explorer - 155 Buick V6 - OMC sterndrive http://www.photobucket.com/evinrude_explorer

--- On Sun, 5/24/09, Lee Shuster <lks@...> wrote:

From: Lee Shuster <lks@...>
Subject: Re: [OMC-Boats] Outdrive Vintage Question
To: "Evinrude & Johnson Boats of the 1960's and 70's" <omc-boats@...mate.com>
Date: Sunday, May 24, 2009, 1:48 PM

You have an older drive or at least one that "someone" has turned into a "hybrid." I can think of other genetic terms but won't use them on the family-oriented lists.
Welcome to the world of old boats.  It will be interesting to hear what you find, including gear ratios. (Often times "someone" will exchange a sterndrive from a different boat with different gear ratios).
Check something on the Buick V6 for me? Can you locate the engine ID tag and find a model number?  Does you Buick have two large ROUND electrical conectors (One Yellow, One Black) located on the Starboard, Aft area of the engine?
Most likely the engine is original and the Sterndrive has been replaced.
Lee

On May 24, 2009, at 12:20 PM, BLDFW wrote:
My Explorer is a 1970 model according to the plate on the riser.  In studying the service manual as I start to dismantle the outdrive, it suggests that the outdrive is a 1967 or earlier model.   The manual states;

"Remove the exhaust housing cover attaching screws.  On models since 1967, five screws secure the exhaust housing cover in place; prior to 1967, only four screws were used."

Is it normal that a '70 vintage Evinrude would have a '67 or earlier vintage outdrive or should I assume it's been replaced at some point?

Thanks.

Bill Dallas, TX 1970 Evinrude Explorer - 155 Buick V6 - OMC sterndrive http://www.photobucket.com/evinrude_explorer
_______________________________________________
OMC-Boats mailing list
OMC-Boats@...
http://lists.ultimate.com/mailman/listinfo/omc-boats

-----Inline Attachment Follows-----

_______________________________________________
OMC-Boats mailing list
OMC-Boats@...
http://lists.ultimate.com/mailman/listinfo/omc-boats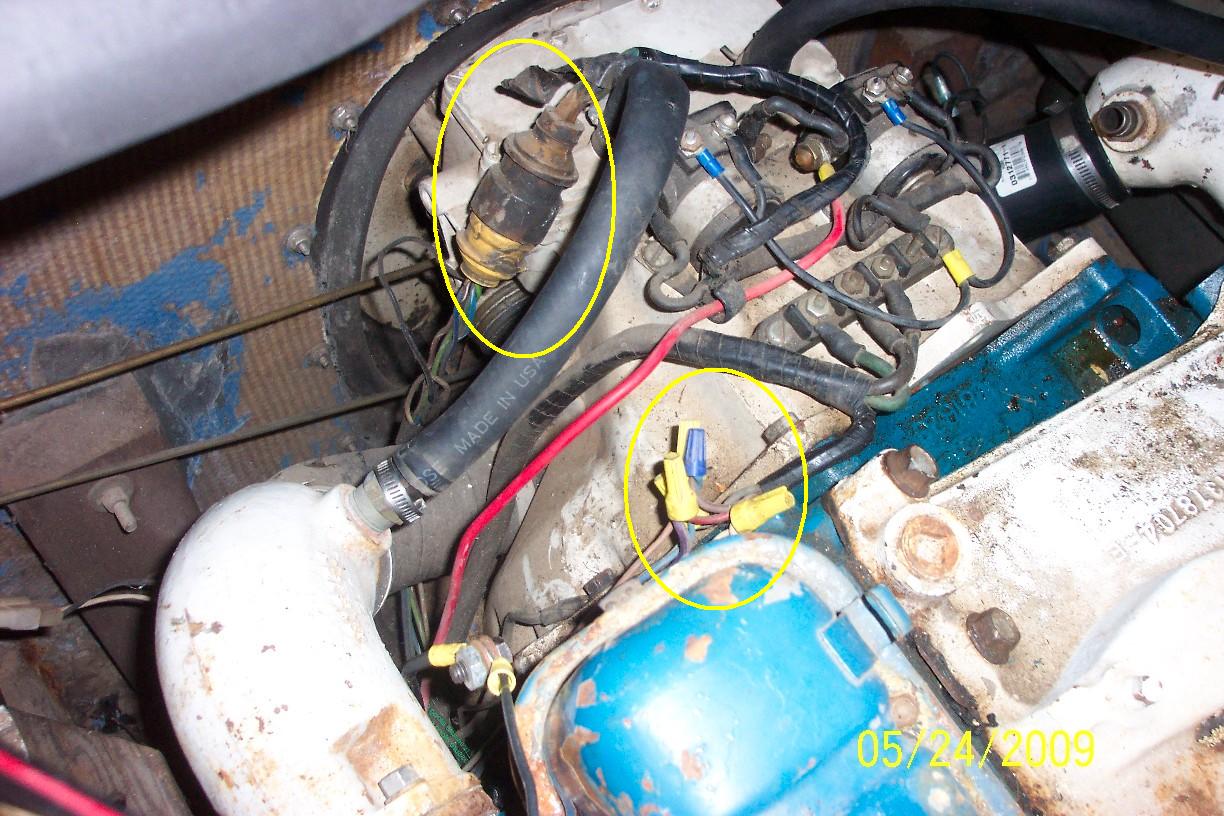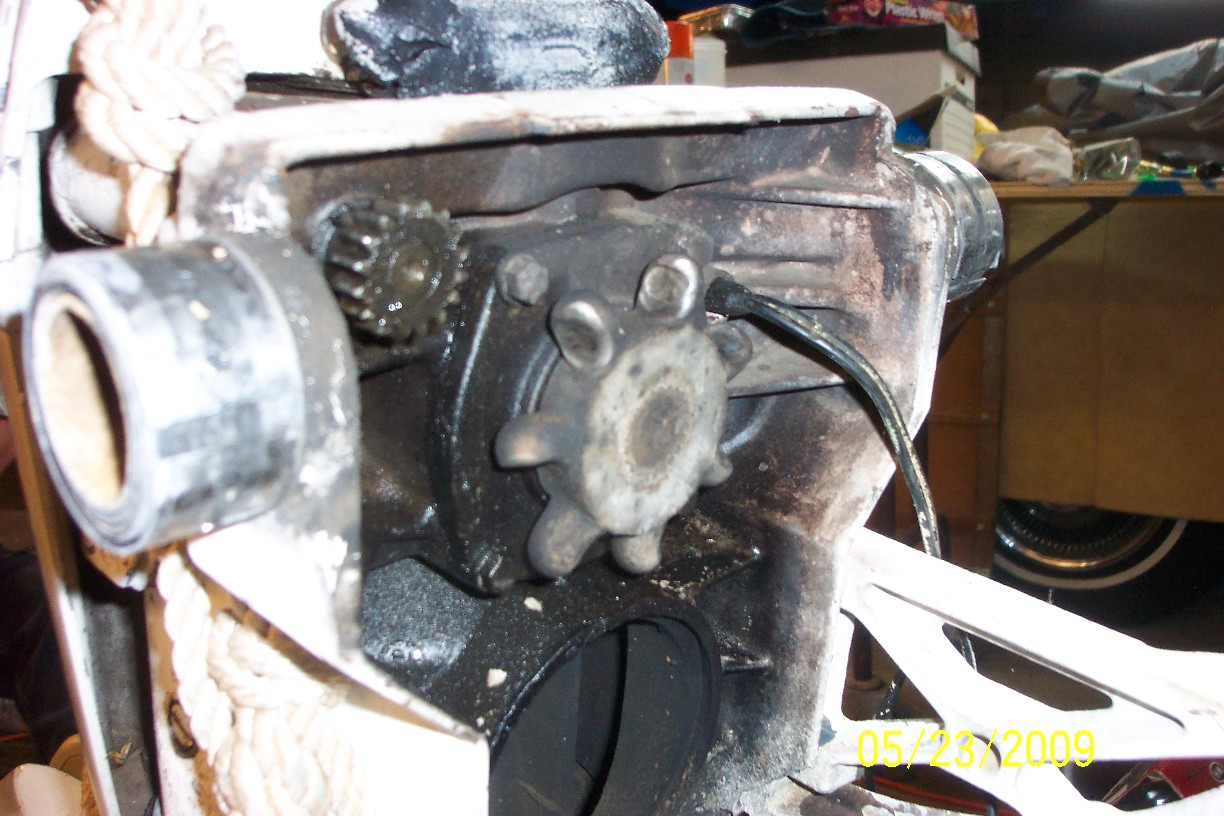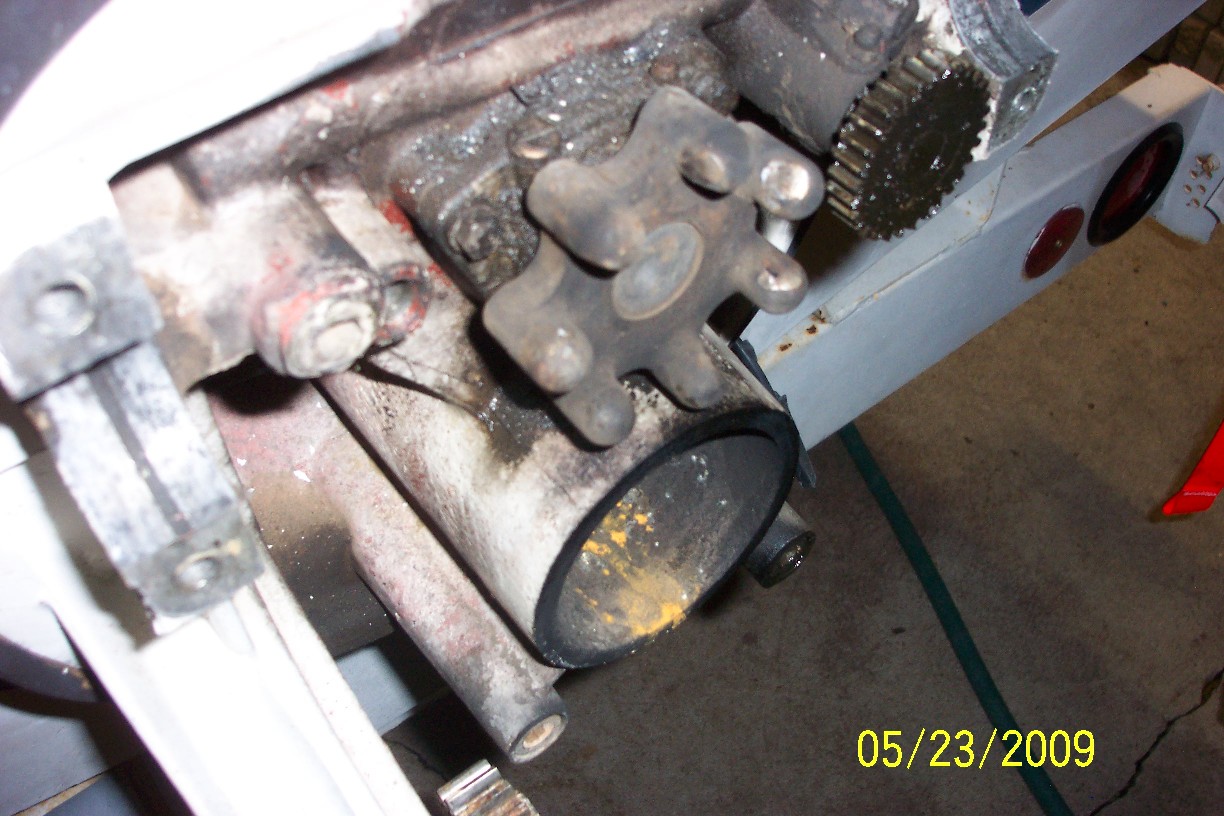 Received on Sunday, 24 May 2009