From: Lee Shuster <lee.k.shuster@...>
Date: Wed, 6 May 2009 10:31:59 -0600
Greg,

Are you speaking directly to the differences between 69 and 70 fuel tank location on the 4-inch deeper 16-ft hull?

Part of the design change on the 70 fuel tank was made in part for maintaining swamped fore-aft level stability. There is actually a sea-ballast area under the floor that fills in this condition, to help prevent a nose high attitude when swamped. I'm not sure if there were significant or even noticeable ride improvements.

In this regard, OMC designers were among the earliest boat builders to insure that their boats would nose high when swamped. That was one reason they placed a lot of extra floatation in the stern areas, above the floor.

I agree the iconic Sportsman symmetrical "bi-fold" isn't quite as convenient as the, step-thru, three piece designs. But you can spot a Sportsman a long way off, because nothing else has that look, open or closed!

lee shuster

________________________________
From: omc-boats-bounces@... [mailto:omc-boats-bounces@...ultimate.com] On Behalf Of Gregory B. Fell
Sent: Wednesday, May 06, 2009 10:14 AM
To: dfjulien@...; Evinrude & Johnson Boats of the 1960's and 70's
Subject: Re: [OMC-Boats] 1970 Evinrude Sportsman 155 on craigslist

The '70 made at least one significant improvement (in my opinion) from my '69 ---- the three piece windshield. My bi-folding windshield is a pain when it's closed. You can just open the center walkway, right? Your engine cover doesn't go the full width of the boat either, does it? Also, I'm wondering if the fuel tank in the bow was a ride improvement or just a way of creating more interior space in the back?

Gregory B. Fell
The Fell Law Firm
3300 Oak Lawn Avenue, Suite 700
Dallas, Texas 75219
PHN: 972-488-8177
FAX: 214-219-4218
GFELL@...
[cid:913471516@...]
________________________________
<!--[if !vml]-->
<!--[endif]-->The information contained in this e-mail message is intended only for the personal and confidential use of the recipient(s) named above. This message may be an attorney-client communication and/or work product and as such is privileged and confidential. If the reader of this message is not the intended recipient or an agent responsible for delivering it to the intended recipient, you are hereby notified that you have received this document in error and that any review, dissemination, distribution, or copying of this message is strictly prohibited. If you have received this communication in error, please notify us immediately by e-mail, and delete the original message.

This communication does not reflect an intention by the sender or the sender's client or principal to conduct a transaction or make any agreement by electronic means. Nothing contained in this message or in any attachment shall satisfy the requirements for a writing, and nothing contained herein shall constitute a contract or electronic signature under the Electronic Signatures in Global and National Commerce Act, any version of the Uniform Electronic Transactions Act or any other statute governing electronic transactions.
________________________________

DOUGLAS JULIEN wrote:
There's a fine-looking '70 Sportsman 155 for sale right now near Minneapolis. I had pictures of the interior sent and it is clean...good deal, too. Too bad I can only drive one boat at a time or I'd buy it for my collection:

http://lacrosse.craigslist.org/boa/1134362877.html

-Doug Julien

--- On Tue, 5/5/09, William R. Lindow, DMD <williamlindow@...><mailto:williamlindow@...> wrote:
From: William R. Lindow, DMD <williamlindow@...><mailto:williamlindow@...>
Subject: Re: [OMC-Boats] 1970 Evinrude Sportsman 155
To: "Evinrude & Johnson Boats of the 1960's and 70's" <omc-boats@...mate.com><mailto:omc-boats@...>
Date: Tuesday, May 5, 2009, 9:16 PM

I live in Lansing MI and I bought it in Western Michigan. One owner with 159 hours.

On May 5, 2009, at 6:08 PM, MOTiger@...<mailto:MOTiger@...> wrote:

Where are you located and where did you get the boat? sounds great.

In a message dated 5/5/2009 10:29:20 A.M. Central Daylight Time, williamlindow@...<mailto:williamlindow@...> writes:
Hello to all,

I have recently purchased a 1970 Evinrude Sportsman 155 which appears
to be in very good condition. I will have many questions and some of
them are fairly basic but the first one is refueling the boat. It
used to run on leaded and is unleaded safe for it and there appears to
be two different places to refuel- one in the bow and one in the
stern. The boat is running well at this time and appears that it only
had one owner.
Thanks,

Bill
_______________________________________________
OMC-Boats mailing list
OMC-Boats@...<mailto:OMC-Boats@...>
http://lists.ultimate.com/mailman/listinfo/omc-boats

________________________________
Remember Mom this Mother's Day! Find a florist near you now<http://yellowpages.aol.com/search?query=florist&ncid=emlcntusyelp00000006>.
_______________________________________________
OMC-Boats mailing list
OMC-Boats@...<mailto:OMC-Boats@...>
http://lists.ultimate.com/mailman/listinfo/omc-boats

_______________________________________________
OMC-Boats mailing list
OMC-Boats@...<mailto:OMC-Boats@...>
http://lists.ultimate.com/mailman/listinfo/omc-boats

________________________________

_______________________________________________
OMC-Boats mailing list
OMC-Boats@...<mailto:OMC-Boats@...>
http://lists.ultimate.com/mailman/listinfo/omc-boats

________________________________

No virus found in this incoming message.
Checked by AVG - www.avg.com<http://www.avg.com>
Version: 8.5.325 / Virus Database: 270.12.19/2099 - Release Date: 05/05/09 13:07:00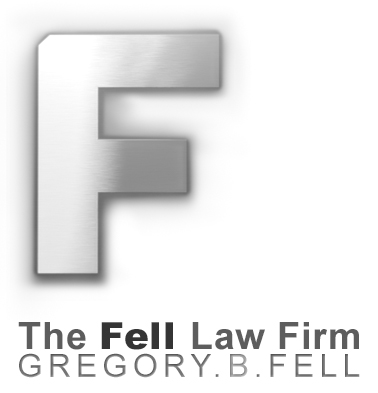 Received on Wednesday, 6 May 2009