Re: [OMC-Boats] 1970 Evinrude Sportsman 155
From: Gregory B. Fell <gfell@...>
Date: Tue, 05 May 2009 14:07:16 -0500
I don't have your knowledge and am in no position to dispute. I have just always thought that the engines built before the conversion to unleaded (early 70's???) required the lead. I'm probably too scared to stop adding the lead substitute. I have been wondering about the octane, though. I think I recall the manual calling for a very high octane rating --- it's been a very long time since I've looked --- but something like 98 octane maybe???? This is a good topic. I think I'll look at the manual again. I've been meaning to scan the darn thing at the office for over a year now, as it's coming unbound. I think this will give me the excuse to do it.
Gregory B. Fell
The
Fell
Law Firm
3300 Oak Lawn Avenue, Suite 700
Dallas, Texas 75219
PHN: 972-488-8177
FAX
: 214-219-4218
GFELL
@...
---
The information contained in this e-mail message is intended only for the personal and confidential use of the recipient(s) named above. This message may be an attorney-client communication and/or work product and as such is privileged and confidential. If the reader of this message is not the intended recipient or an agent responsible for delivering it to the intended recipient, you are hereby notified that you have received this document in error and that any review, dissemination, distribution, or copying of this message is strictly prohibited. If you have received this communication in error, please notify us immediately by e-mail, and delete the original message.

This communication does not reflect an intention by the sender or the sender's client or principal to conduct a transaction or make any agreement by electronic means. Nothing contained in this message or in any attachment shall satisfy the requirements for a writing, and nothing contained herein shall constitute a contract or electronic signature under the Electronic Signatures in Global and National Commerce Act, any version of the Uniform Electronic Transactions Act or any other statute governing electronic transactions.

---
Lee Shuster wrote:
This is an interesting topic. I can't resist (politely) offering a differing point of view, Greg.

Personally I have never seen or heard of a case of a OMC/MerCruiser/Volvo GM Marine engine built before 1973-75 (when hardened valve seats became standard) that suffered from valve seat recession due to running on lead-free fuel. Usually pre-ignition or pinging is not a problem, either; assuming the engine is running stock ignition timing and your cooling system is working properly.

I WOULD run middle-grade (88-89) or premium-grade (90-91) octane fuel when it is conveniently available, but I wouldn't worry about additives or the occasional tankful of REGULAR (87) grade gasoline.

Using STA-BIL or SEA-FOAM is a good idea to prevent stagnant varnish build-up over long storage periods, but the idea that you should worry about valve lubrication for non-hardened valve seats is sorta like the warnings we got about Y2K. (I have used such additives on vintage air-cooled motorcycles, with good results, but I don't find it necessary on boats.)

Also, I am concerned about the adverse health affects to yourself and the environment that some fuel additives may have.

Tell you what, just send your fuel additive money to me or better yet donate to Phil's website!


You need to use lead substitute for lubrication. I also add octane booster.


Greg, '69 Sportsman 155




Gregory B. Fell

The

Fell

Law Firm

3300 Oak Lawn Avenue, Suite 700

Dallas, Texas 75219

PHN: 972-488-8177

FAX

: 214-219-4218

GFELL

@...

---

<!--[if !vml]-->

<!--[endif]-->The information contained in this e-mail message is intended only for the personal and confidential use of the recipient(s) named above. This message may be an attorney-client communication and/or work product and as such is privileged and confidential. If the reader of this message is not the intended recipient or an agent responsible for delivering it to the intended recipient, you are hereby notified that you have received this document in error and that any review, dissemination, distribution, or copying of this message is strictly prohibited. If you have received this communication in error, please notify us immediately by e-mail, and delete the original message.

This communication does not reflect an intention by the sender or the sender's client or principal to conduct a transaction or make any agreement by electronic means. Nothing contained in this message or in any attachment shall satisfy the requirements for a writing, and nothing contained herein shall constitute a contract or electronic signature under the Electronic Signatures in Global and National Commerce Act, any version of the Uniform Electronic Transactions Act or any other statute governing electronic transactions.


---







William R. Lindow, DMD wrote:

Hello to all,

I have recently purchased a 1970 Evinrude Sportsman 155 which appears to be in very good condition. I will have many questions and some of them are fairly basic but the first one is refueling the boat. It used to run on leaded and is unleaded safe for it and there appears to be two different places to refuel- one in the bow and one in the stern. The boat is running well at this time and appears that it only had one owner.
Thanks,

Bill
_______________________________________________
OMC-Boats mailing list
OMC-Boats@...
http://lists.ultimate.com/mailman/listinfo/omc-boats


---



No virus found in this incoming message.
Checked by AVG - www.avg.com 
Version: 8.5.325 / Virus Database: 270.12.18/2098 - Release Date: 05/05/09 08:05:00

  




---



No virus found in this incoming message.
Checked by AVG - www.avg.com 
Version: 8.5.325 / Virus Database: 270.12.18/2098 - Release Date: 05/05/09 08:05:00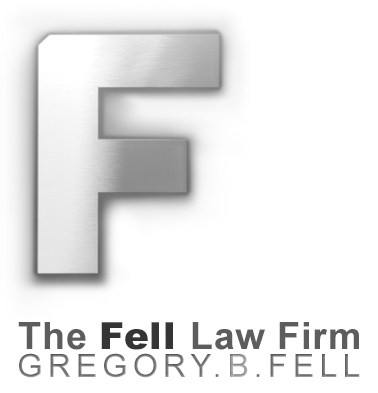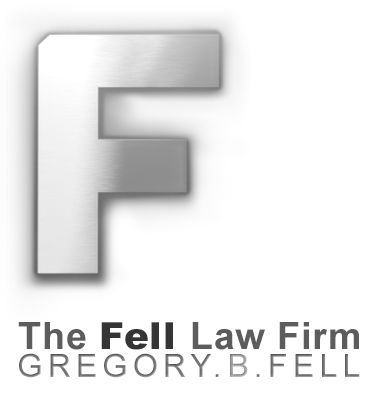 Received on Tuesday, 5 May 2009
This archive was generated by hypermail 2.2.0 : Tuesday, 29 July 2014 EDT