From: Lee Shuster <lee.k.shuster@...>
Date: Wed, 8 Apr 2009 15:48:11 -0600
Hi Bill,

I think you are referring to the small cast aluminum trim tabs used by the factory on many hulls to help trim the bow attitude.

a) They are designed to support that much weight and don't have much surface area.

b) Be careful if you mount anything on your OMC boat sterndrive transom. My 66 Sportsman had a very thin "skin" transom that would not support much weight.
This was partially due to the way 1962 - 1966 OMC sterndrive boats hung their engine mounts from internal metal frames. In 1967 this changed floor-mounted engines.

I've seen the flip-down folding stainless steps you are speaking of:
http://www.overtons.com/modperl/product/details.cgi?i=21111&pdesc=Stainless_Steel_Folding_Step&aID=25S&merchID=1009&r=view

________________________________
From: omc-boats-bounces@... [mailto:omc-boats-bounces@...ultimate.com] On Behalf Of BLDFW
Sent: Wednesday, April 08, 2009 3:05 PM
To: omc-boats@...
Subject: Re: [OMC-Boats] Why the weird port-side transom-hole offset?

Hey Lee,

I'm venturing off the quiz subject......... Are those step pads I see at the bottom outside transom?? If so, where can I get some? I'd like to have some step pads for my Explorer in lieu of a latter hanging over the side! What are you using for hand assist?

-Bill
Dallas, TX
1970 Evinrude Explorer - V6 155 OMC
http://www.photobucket.com/evinrude_explorer

--- On Wed, 4/8/09, omc-boats-request@... <omc-boats-request@...> wrote:
From: omc-boats-request@... <omc-boats-request@...e.com>
Subject: OMC-Boats Digest, Vol 24, Issue 14
To: omc-boats@...
Date: Wednesday, April 8, 2009, 3:10 PM

Send OMC-Boats mailing list submissions to
omc-boats@...

To subscribe or unsubscribe via the World Wide Web, visit
http://lists.ultimate.com/mailman/listinfo/omc-boats
or, via email, send a message with subject or body 'help' to
omc-boats-request@...

You can reach the person managing the list at
omc-boats-owner@...

When replying, please edit your Subject line so it is more specific
than "Re: Contents of OMC-Boats digest..."

Today's Topics:

1. Re: Why the weird port-side transom-hole offset? (Lee Shuster)

So far, neither Ethan or Gregory have come close. Anyone else out their with other ideas?

Should I provide some hints?
I'll wait till tomorrow and let you have some more time to mull it over.

And yes, all OMC Stringer sterndrives from 1962 to 1985 have this unique-weird "feature." Regardless of boat or engine.

(It's difficult to visually detect with the outdrive leg in-place, as the prop-shaft does line-up on the hull's center-lined keel. But get out your rulers, I guarantee you'll measure the diff on the rubber boot.)

Lee

________________________________
Okay, while we wait for warm boating weather to arrive (at least in most parts of the country) here's an OMC Stringer brain teaser...

In the pictures below of my '66 engine-less Sportsman, it's pretty obvious the transom hole is shifted to port.

Who can explain why? The answer might just fool you. Anyone remember exactly how much offset is required?

[cid:578023421@...]<http://hhscott.com/evinrude/images/SBC/large/DCP_0187.jpg>[cid:578023421@...]<http://hhscott.com/evinrude/images/SBC/large/DCP_0202.jpg>

Lee Shuster
Salt Lake City

________________________________

_______________________________________________
OMC-Boats mailing list
OMC-Boats@...<mailto:OMC-Boats@...>
http://lists.ultimate.com/mailman/listinfo/omc-boats

________________________________

No virus found in this incoming message.
Checked by AVG - www.avg.com<http://www.avg.com/>
Version: 8.5.285 / Virus Database: 270.11.47/2047 - Release Date: 04/08/09 05:53:00

_______________________________________________
OMC-Boats mailing list
OMC-Boats@...
http://lists.ultimate.com/mailman/listinfo/omc-boats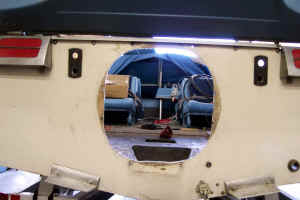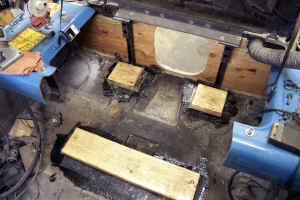 Received on Wednesday, 8 April 2009