Re: [OMC-Boats] Replacement Instrumentation
From: Dave Bortner <Dave@...>
Date: Mon, 9 Feb 2009 11:33:07 -0600
Hi Bill,

If you're interested in original instruments, we have original fuel/amp
and temp/oil in stock at $100 each. Photo above. We can also have the
speedo and tach restored for you. Prices vary depending on condition.

Dave Bortner

President

Mahogany Bay

c: 612/590-5110

v: 952/495-0007

f: 952/495-1237

dave@...

www.mahoganybay.net

From: omc-boats-bounces@...
[mailto:omc-boats-bounces@...] On Behalf Of BLDFW
Sent: Saturday, February 07, 2009 1:31 PM
To: omc-boats@...
Subject: [OMC-Boats] Replacement Instrumentation

Hello,

I'm restoring a '70 Envinrude 16' Explorer 150 and need to replace all
three of the instrumentation pods; speedometer, tach, combined fuel/volt
meter. The openings in the aluminum faceplate that holds each
instrument is 3.25". It seems all current market items require 4"
holes.

Questions:

1) Is there a source for 3.25" like gauges?

2) Has someone successfully widened the holes to 4" to accommodate
current gauges that are out there on the market (Teleflex, Faria, etc)?
(successfully as in still able to gett he instrument into the hole
inspite of the overhang lip).

3) Any other suggestions?

I thought about dispensing partially or entirely the aluminum faceplace
and replace it with wood like teak or the like. Anyone done that?

Thanks.

-Bill

Dallas, TX.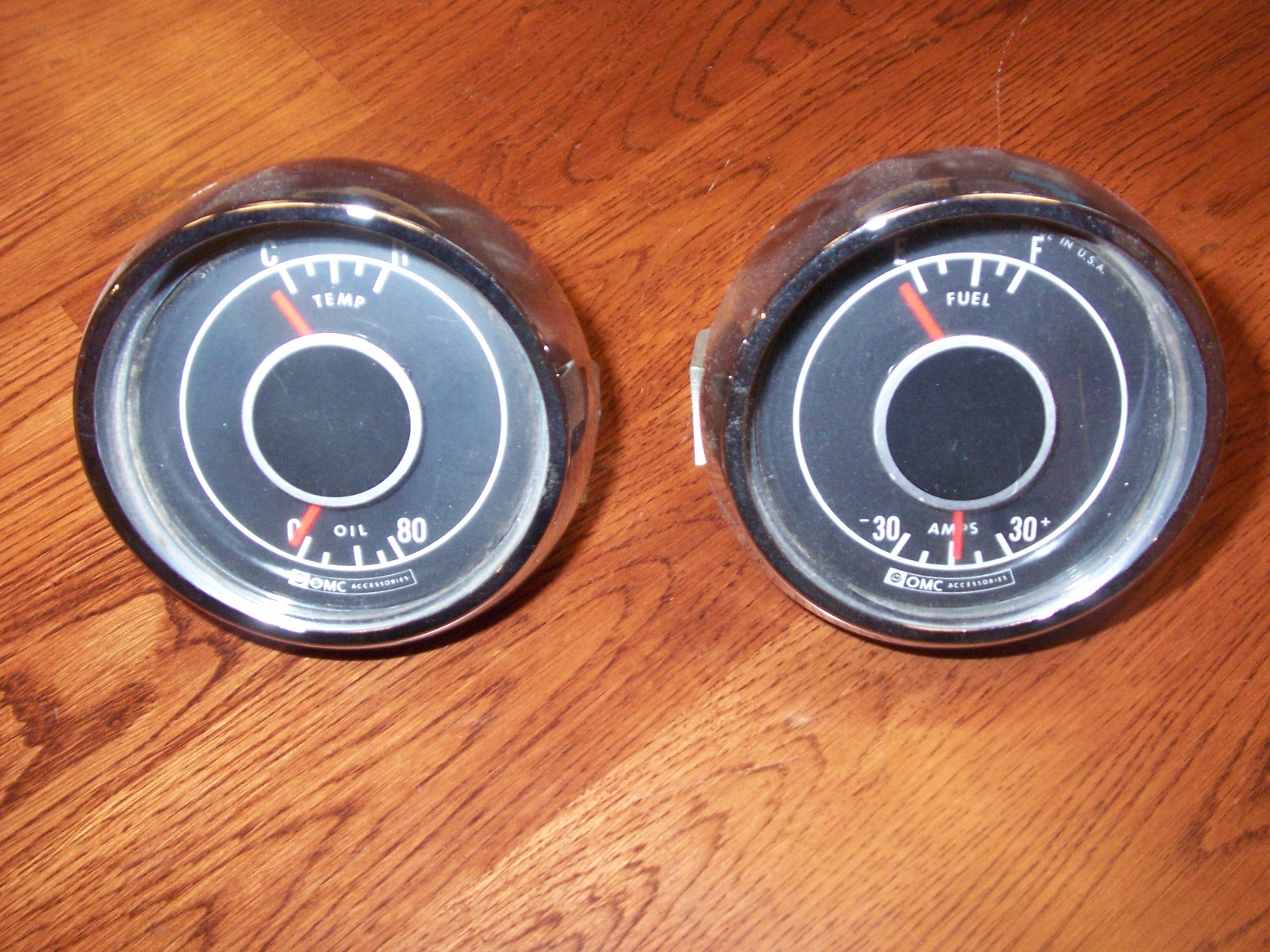 Received on Monday, 9 February 2009
This archive was generated by hypermail 2.2.0 : Tuesday, 29 July 2014 EDT