Re: [OMC-Boats] timing/carb adjustment
From: JEFF DOOD <jdood@...>
Date: Wed, 30 Jul 2008 21:53:37 -0700
>
>
> That's why it's absolutely necessary to run the blower prior to
> starting
> the engine, to continue running it during low-speed operation when
> there
> isn't enough wind to naturally vent the compartment, and to make
> sure that
> the inlets for the compartment exhaust pull from the bottom, where
> explosive vapors are likely to concentrate.

and in my case, (and probably all the other people who have my exact
same boat) there are no vents at the bottom or directing things to the
bottom.) anyone with a Johnson Deluxe wanna chime in? my
cowling is a big bubble of fiberglass that doesn't touch the boat
sides. i have noticed the vents on the top back rails on other
boats the past couple days. pretty common. nothing on mine.
makes me a little nervous. will i screw up anything to put a pair of
the standard fin vents along the bottoms sides?

> Extra vents won't make much of
> a difference, because the risk is mostly at start-up, when there's
> no wind
> to help naturally vent the space.

(again, assuming vents in place)
>
>
> Ethan
>
> --
> Ethan Brodsky
> _______________________________________________
> OMC-Boats mailing list
> OMC-Boats@...
> http://lists.ultimate.com/mailman/listinfo/omc-boats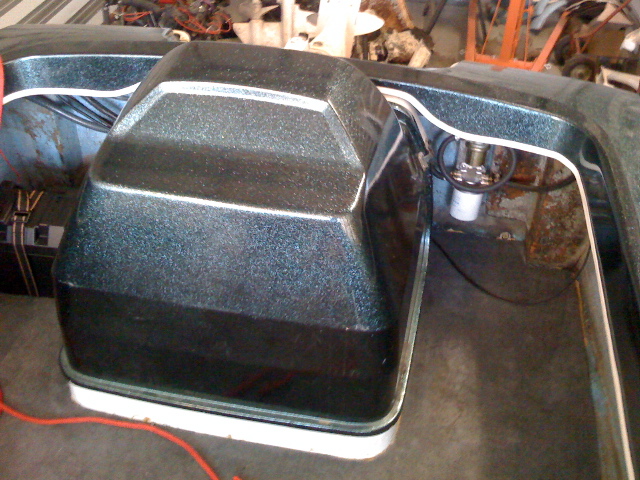 Received on Thursday, 31 July 2008
This archive was generated by hypermail 2.2.0 : Tuesday, 29 July 2014 EDT