From: lib1@...
Date: Sun, 13 Jul 2008 11:06:48 -0600
Here's a few to get you started (for more just browse thru Phil's website -- Like I did)

The earlier E/J/O top bow designs had the extended "rear porch" overhang which provided extended shade to the rear (jump side areas on some boats).

Some top designs in later years had a reverse-slant, reminding me a litlle of the 1963 - 1965 Mercury "Breezeway" (and also late 50's Lincoln Contentinals) roofs where the rear backlight window rolled up and down.

http://www.ultimate.com/omc-boats/gallery/dmandelas/I00012.JPG

http://www.ultimate.com/omc-boats/gallery/budne/tsr0011.jpg

http://www.ultimate.com/omc-boats/gallery/surfer.html

http://www.ultimate.com/omc-boats/gallery/surfer.html

Just an aside, after running several years without the benefit of a top (my original bows were removed and are long gone,) my wife and I are really appreciating the benefits of our newly installed third-party Westland Bimini top. When you are out on the water for four to six hours at the height of the afternoon sun, the reduced exposure is appreciated by all. I really like the ability to stand and operate under the raised Bimini. We can't believe we went this long without one. Yeah, I kinda like the idea of keeping the boat as original as possible and the original E/J/O top design is rather cool, I have to admit. But third party bimini tops have their advantages:

We installed ours on a sliding track, as opposed to mounting the on my 66 Sportsman's 7/8-inch dia side rails. This permits the top to be stowed (when trailering) in the original aft position on the floor directly in front of the engine bulkhead. Before launching we can slide it forward and position overhead (still stowed in it's boot) on rear vertical supports. Deploying it is really easy, unzip the boot, unfold to assembly which consists of three cross bows and snap each forward support strp to the foward deck-moiunted eyes. The whole operation is very simple and quick, from stowed to go in a couple of minutes at the most. If we every decided to totally enclose it for foul weather we could had front, side and after curtains, but it wouldn't be cheap. And in our location, we'd probably never use it.

Lee

----- Original Message -----
From: JOEYSKARAOKE@...
To: omc-boats@...
Sent: Saturday, July 12, 2008 3:59 PM
Subject: SPAM-MED: [OMC-Boats] Pics of complete Covertible top...

Does anyone have a link they can send me that shows pictures of the "complete" and/or detailed convertible top for a 1970 Johnson Surfer? All sections involved (ex. top, windows, and the rear [ Conestoga ]. Much Appreciated, ~Joey


www.JoeysSTARZKaraoke.com

------------------------------------------------------------------------------
Get the scoop on last night's hottest shows and the live music scene in your area - Check out TourTracker.com!

------------------------------------------------------------------------------

_______________________________________________
OMC-Boats mailing list
OMC-Boats@...
http://lists.ultimate.com/mailman/listinfo/omc-boats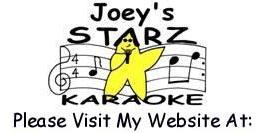 Received on Sunday, 13 July 2008