From: Gregory B. Fell <gfell@...>
Date: Fri, 13 Jul 2007 12:57:42 -0500
I have the same boat Ė and similar issues. I donít have either of the
hubcaps. My tilt jack is still on the trailer, but not working. Iíve
welded a new one on just before the tongue. Unfortunately, Iíve lost the
tilting ability with that fix.

I am fortunate to have all original equipment. Yes Ė there is a rear
window. It had snaps down the sides and in front of the engine compartment
doors. See picture below.

As for the blue paint for the sterndrive unit, I would like to know if that
is available myself. Your broken running light lens has always been a great
fear of mine. I canít imagine it being easy to find one.

Good job on the trailer lights. I couldnít find any, so I had to add the
typical square side mount ones that you can find at any auto parts store.

The hole from the antenna is not original.

Gregory B. Fell

The Fell Law Firm

3300 Oak Lawn Avenue, Suite 700

Dallas, Texas 75219

PHN : 972-488-8177

FAX : 214-219-4218

HYPERLINK "mailto:GFELL@..."GFELL@...

_____

From: omc-boats-bounces@...
[mailto:omc-boats-bounces@...] On Behalf Of Wayne Johnson
Sent: Thursday, July 12, 2007 11:38 PM
To: omc-boats@...
Subject: [OMC-Boats] 1969 Sportsman 155

Hi! My name is Wayne from Hopkins MN. I am now the owner of a 1969
Evenrude Sportsman 155. Everything is still original and not in bad shape.
I am trying keep the boat and trailer as original as possible. It has the
original white back-to-back seats with the Evenrude symbols and the original
bikini top with the Evenrude symbols. I am very mechanical, a bit of a
perfectionist, and more than capable of fixing anything. I may need
informational help with a few items.

A) One of the Evenrude babymoon hubcaps is missing. Anyone have one?

B) The Trailer is missing the tilt Jack. There was no other jack on this
trailer. The original jack was used for both tilting the trailer and
raising it off the hitch (shown in original trailer brochure). I can
recreate it if I can get my hands on an original tilt jack for this trailer,
or preferably fix a damaged jack if I can find one.

C) I have the original bikini top and side windows. Was there ever a back
window? There is a zipper along the back edge of the bikini top but there
are no snaps on the back of the boat - only along the sides. ???

D) I am fixing a small hole (nickel size above water) in the dark blue
stripe on the back of the boat. I have plenty of fiberglass experience but
do not want to paint the whole boat at this time (cost to much). I have
studied all the options carefully and decided to use original Gelcoat using
Don Casey's recommendations. I have seen the Gelcoat Scratch Repair kits
but find it hard to believe that it is possible to get anywhere near close
to the dark blue color using the included bright blue pigment and other
primary colors that come with it. If it can be done, I am persistent enough
to do it, but I do not want to waste money and time on something that is not
fiscally possible. Has anyone tried this, or is it possible to buy a tube
of pigment in the original color? I already know the repair will have to
fade a while to match the aging of the boat.

E) Does anyone know where I can buy the original Evenrude color enamel paint
for the lower unit? There are several blue Evenrude colors available and I
am trying to get the correct one. I also need the red chromate primer.

F) Does anyone have any knowledge or experience repairing or recreating the
grey foam block in the engine compartment? It is in pretty bad shape
(pressure washer mishap). I was going to use "GreatStuff" but it warns that
it becomes flammable at 240 F,. I was considering "EverCoat Sealant Foam"
because they advertise it as non-flammable, but it cost $17.00 a can and I
believe it is not grey (I could paint it so it does not appear like a hack
repair job). I have been looking at "Handi-Seal Foam" from Foampower.com,.
It comes out grey, does not expand as much, and has a flash point of 800 F,
but I only can find it in 24 can cases at $133.00,. I only need one or two
cans!

G) I have the (alien looking) running light for the top of the windshield
but it has a hole popped in the acrylic lens. Does anyone have one or know
where I can buy one? This is so unique to this boat I really want to fix
it. I am considering creating a mold from a good one and remanufacturing it
if I have to (can acrylic can be poored?).

H) The rubber trailer lights were shot. I found the orriginal rubber
trailer lights at "Grote". They are exactly the same just a different part
number, but they cost me $24.00 each. I know I can buy simular plastic ones
for $7.00 but they were very flimsy and I am trying to keep it orriginal.

I) The rubber Vee at the front of the trailer is split. It is unique to
this trailer. Anyone know where I can find one. I could modify the trailer
to acept another style but I am trying to keep the Evenrude trailler as
orrignal as possible (less work too).

J) I uninstalled the old Comet (auto) radio from under the dash but there is
a car antenna mounted in a hole in the boat next to the windshield. I
dought if the antenna is orriginal. Was the hole there from an original
spotlight or did the previous owner add the hole himself?

Thanks to all

No virus found in this incoming message.
Checked by AVG Free Edition.
Version: 7.5.476 / Virus Database: 269.10.4/898 - Release Date: 7/12/2007
4:08 PM

No virus found in this outgoing message.
Checked by AVG Free Edition.
Version: 7.5.476 / Virus Database: 269.10.4/898 - Release Date: 7/12/2007
4:08 PM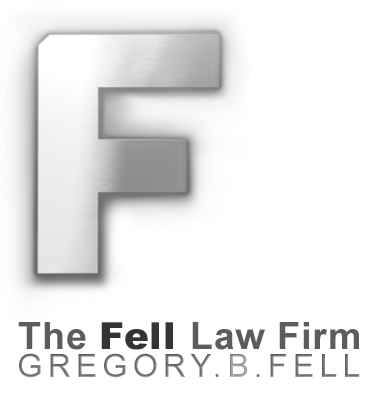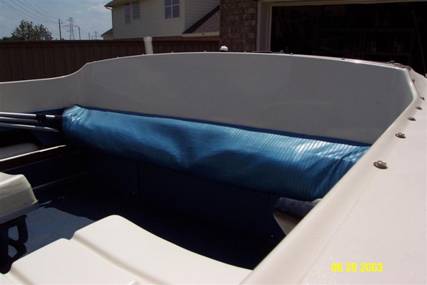 Received on Friday, 13 July 2007