From: Andy Perakes <aperakes@...>
Date: Thu, 9 Dec 2004 00:19:48 -0500
Gregory: It sounds exactly like what I have -- a small glass bowl, about 1.5" in diameter & deep, rubber washer around lip of bowl, then upside-down "bundt" cake shaped filter sets into bowl and the whole assembly mounts up to the bottom of the fuel pump. I initially thought the filter was a porous stone (like a grinding wheel), but it's actually hollow. I attached a .jpg, but not sure if it'll make it through the mail server. Part number stamped into the metal ring is FP-61 (AC Filter). I've tried several places and even ordered one part, but haven't found anything that's even close. I know I could go to an in-line fuel filter upstream of this, but I'm a sucker for keeping things original when I can -- the only modification to my 1966 Ford 7-Litre is a dual reservoir master brake cylinder which was done for obvious safety reasons. This is a 1967 Reveler with the 155 Hp Buick V6, but there's only one glass bowl/filter assembly, not two like on your 1969.

David: Regarding the fuel tank, if the one you have is from a bow rider, will it fit in the closed-bow Reveler? My fuel tank sits in the middle of the bow and would be a standard square metal tank were it not for the flat in the front to allow it to contour to the hull. It's in good shape on the outside, but given the amount of rust I cleaned out of the fuel filter, I presume it has a fair bit of rust on the inside. This was my Dad's boat too and its only one year newer than me so I know exactly the feeling you're talking about -- it's about as much a part of the family as my brother or sister!

----- Original Message -----
From: David Avedesian
To: omc-boats@...
Sent: Tuesday, December 07, 2004 10:42 AM
Subject: RE: [omc-boats] ahoy mates!

Gregory:

I don't believe I have what you were describing. My parts boat did not have the Buick V-6 engine. When I go to the Marine center, I will look. However, what you describe does not ring a bell.

Sorry,

David Avedesian

Silver Spring, MD

-----Original Message-----
From: owner-omc-boats@... [mailto:owner-omc-boats@...] On Behalf Of Gregory B. Fell
Sent: Tuesday, December 07, 2004 10:14 AM
To: omc-boats@...
Subject: RE: [omc-boats] ahoy mates!

Do you have a filter that goes in a container that looks like a glass jar? That "Bundt cake" filter was replaced by OMC with a round screen. I haven't purchased one recently because I bought about 5 or 6 of them about five years ago. I've got two of those glass jars on my 1969 Sportsman. One takes the round screen. The other takes a traditional paper element that NAPA carries.

Gregory B. Fell

The Fell Law Firm

3300 Oak Lawn Avenue, Suite 700

Dallas, Texas 75219

972-488-8177

214-219-4218 - fax

gfell@...

-----Original Message-----
From: owner-omc-boats@... [mailto:owner-omc-boats@...]On Behalf Of Andy Perakes
Sent: Monday, December 06, 2004 10:42 PM
To: omc-boats@...
Subject: Re: [omc-boats] ahoy mates!

I'd settle for a new fuel tank and fuel filter. Anyone got any leads on where I might find them? I haven't looked for a tank yet, but I've looked everywhere for the fuel filter (looks like a Bundt cake) to no avail.

Btw, I completely rebuilt my interior this year. Those of you chatting about seats last spring got me going on a some overdue preventative maintenance that turned into a major rebuild when I found the rear seat anchors rusted tight (front anchors were fine -- wrinkled flooring trapped water around the rear anchors causing them to rust). My original seats are still in great shape, but the integrated straps were shot and I was afraid someone might step through. After much searching, I found the perfect solution at Home Depot -- Closet Maid wire shelving! Cut the clothes bar off, trim the mesh to clear the seat mechanism then slide it in and let the seat foam hold it in place. The wire mesh is plenty strong and offers a reasonable "spring" rate that strikes a nice balance between too hard and too soft. For flooring I found something called Nautolex and I glued it down with spray adhesive from 3M (also found at Home Depot) so I could pull it up again if ever needed. Its a little thinner than the original Johnson vinyl floor, but the color is nice and it's reasonably priced. I also used this as an opportunity to make the floor completely flat (it previously curved to the shape of the trihull in the front footwells which caused the old floor to wrinkle and tear) by using marine filler and wood struts. Finally, I replaced all the simulated woodgrain fiberboard along the gunnels with a nice oak veneer, all stained and varnished. The floor is a little lighter in color and the gunnels a little darker than original, but it looks great. I'll try to send Phil some pictures to post the next time I'm at the lake. In fact, I'm so happy with how the oak veneer came out on the gunnels, I'm thinking about replacing the simulated woodgrain on the engine hatch and bow with it. I know it's probably not the most robust for heavy, wet use, but I keep my boat clean and dry and I figure if the fiberboard lasted for 37 years, the veneer should be good for at least half of that! The last note is on the seat anchors. I didn't want to tear up the wood flooring (stringers are filled with foam then covered with 3/4 marine plywood then sealed in fiberglass), so after the bolt pulled out I hollowed out a mushroom shape in the foam, filled it with a marine expoxy that is waterproof, drillable, and sandable (also found at the Home Depot in Canada), then I drilled it out for a lag screw similar in size to the rusted anchor being replaced. It worked great and I'm very pleased with the result given what it would've taken to tear up the floor.

Now if Santa can only find me that gas tank and fuel filter I'll be all set for another 37 years!

----- Original Message -----

From: Thomas Klauber

To: omc-boats-digest@...

Sent: Monday, December 06, 2004 10:27 PM

Subject: [omc-boats] ahoy mates!

Well the boats are up for the winter and it will soon be Christmas. Time to make out your Santa list of those special parts you are wishing for! ---No, it will not do much good cause Santa is long out of stock, but if it makes you feel good then why not. Lets see - for the 69 Rogue how bought a new rub rail with pristine white vinyl insert - yea the whole thing including caps, screws and nut thingies --- aaaaand a new vinyl top with stainless snaps, logos and all. And don't forget those original sculpted foam seats in perfect white. Thaaats all for this year. Heck, why should the kids have all the fun wishing from Santa! Hope everyone has a safe& happy holiday - Merry Christmas! TK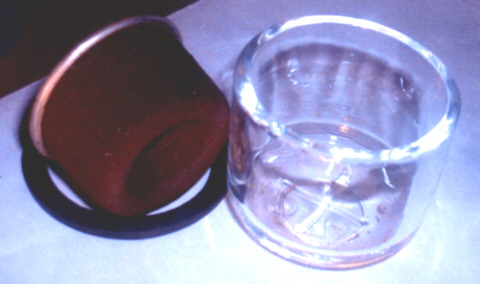 Received on Thursday, 9 December 2004