[omc-boats] Fw: V6-to-V8 Sportsman conversion w/graph
From: lib1@...
Date: Thu, 11 Aug 2005 15:36:21 -0600
I'm resending the speed vs. load graph -- that apparently didn't make it thru the other day......

It's for sea level and it's based on data from Phil's Evinrude test station report. If anyone is interested I can send you the excel file that generates the data, based on inputs for number of passengers, altitude, empty hull weight, horsepower, hull efficiency rating. etc.

Lee Shuster

Lee Shuster
Salt Lake City

-----
To get off this list send mail to omc-boats-unsubscribe@...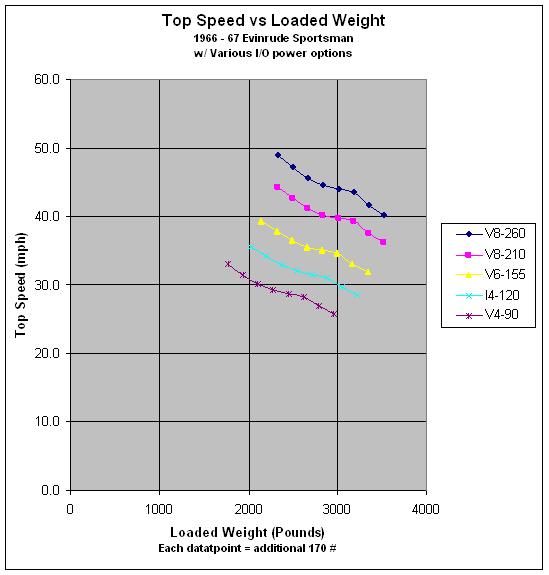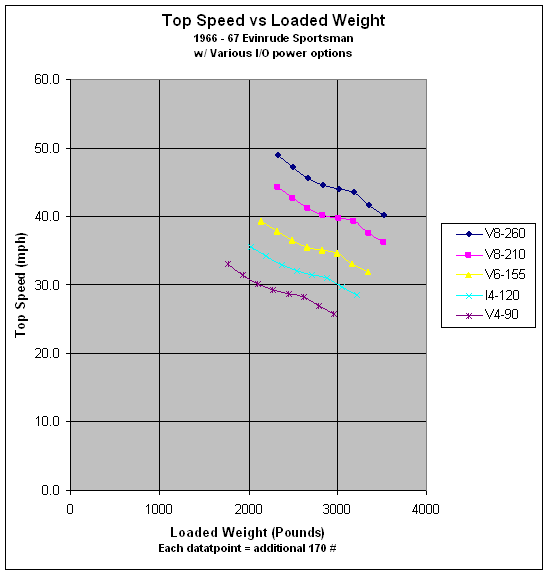 Received on Thursday, 11 August 2005
This archive was generated by hypermail 2.2.0 : Tuesday, 29 July 2014 EDT